[ad_1]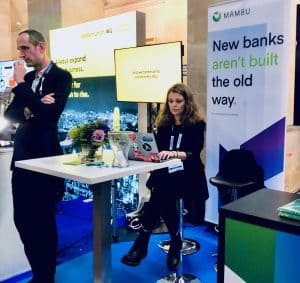 Vietnam-based virtual bank Cake reveals that it has chosen Cloud banking service provider Mambu in order to scale its business operations towards providing a comprehensive range of digital banking solutions.
As noted by its management, Cake is a "lifetime free digital bank with a mission to give you an easy, safe and secure experience."
The company also mentions:
"From opening an account to transferring money or paying bills, you don't need to visit a branch and can do everything anywhere you want, anytime with Cake. With a smart and friendly interface, all operations have become extremely easy. Just a few steps and you can get everything done."
They added:
"With super fast account opening, super fast money transfers, smart money management and easy profitability, Cake believes you'll have a fun filled journey ahead! Cake always accompanies you and listens to your needs."
Introduced in January 2021, Cake is a joint initiative between Be Group, the organization behind the Vietnam-based 'Be' ride-hailing app, and the Vietnam Prosperity Joint Stock Commercial Bank (VPBank).
The products offered by Cake are fully-approved by the State Bank of Vietnam via VP Bank, with beFinancial which is reportedly a part of the Be Group, which manages the business operations of the newly-launched virtual bank.
Cake is notably the first virtual banking platform that's attached to a ride-hailing app from Vietnam. It should enable access to financial services for around 10 million existing Be clients and drivers, mainly Gen Z and younger consumers.
Nguyen Huu Quang, CEO of beFinancial, stated:
"In order to provide a superior customer experience we need to enable the rapid launch of flexible and unique products, as well as shorten processing times for transactions. We selected Mambu's cloud banking platform as it is the most innovative and versatile solution on the market. We wanted to find a technology partner that shares the same understanding of the power and social impact of enabling faster and easier access to financial services."
Myles Bertrand, Managing Director APAC at Mambu, remarked:
"Vietnam's digital banking market is incredibly active right now, but Cake's offering – linked to the Be ride-hailing app – is completely unique in the market. Mambu's cloud banking platform will ensure the safety and security of Cake's digital banking services, while also enabling the bank to meet their customers' evolving expectations for outstanding service."


[ad_2]

Source link