[ad_1]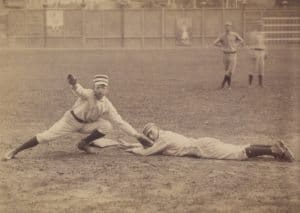 ApeSwap.finance, a decentralized exchange built on the Binance Smart Chain (BSC), is joining forces with Lympo, a platform built on Ethereum that's developing a sports NFT ecosystem "centered around high-end NFTs created in official collaboration with world-famous athletes and clubs around the world."
As mentioned in the update from ApeSwap, the Lympo ecosystem revolves around the LMT token, which may be used to stake for NFTs, "directly purchase/mint NFTs," and several other options.
Lympo aims to connect top athletes with their fans in "unexplored" ways by making use of "high-end," collectible NFTs. Users are able to stake LMT "to earn different tiers of unique NFTs for each athlete."
Using these NFTs, users are able to take advantage of various opportunities "to interact with their favorite athletes, such as choosing the color of their shorts during a match or even getting a share of their winning profits from a tournament."
Lympo has now come to BSC and is ready to join the "ApeSwap Jungle," according to an update from the ApeSwap team. As noted in the announcement, users can stake $GNANA and earn $LMT (starting August 15th, 22:00 UTC ). They can also stake $LMT/$BNB LP and earn $BANANA (also beginning August 15th, 22:00 UTC).
The team at ApeSwap has also announced their Governance Round II, introducing Governance Proposals 4–9.
Proposal 4: Polygon $BANANA Emissions
As the team first announced in the ApeSwap Polygon Migration update, they're allocating 1 BANANA per block (out of a total of 11) to Polygon "for farming rewards." In this proposal, they're suggesting to increase the Polygon allocation. (Note: for more information on this proposal, check here.)
Proposal 6: Creation of ApeSwap BANANA Treasury
As noted in the update:
"Since the inception of ApeSwap, our team has always taken pride in the level of decentralization we've been able to achieve so early on. While this is advantageous from a distribution standpoint, it does provide some inconveniences for the long-term goals of ApeSwap. … ApeSwap is proposing to perform a one-time action in order to build a BANANA Treasury. This BANANA Treasury would have very clear restrictions on what it can and cannot be used for."
Proposal 7: Implementation of Burning Pools
At present, all of ApeSwap's staking pool implementations are "designed so that users may withdraw the amount staked at any time." In order to increase the burn rate of BANANA and offer new burning mechanisms, ApeSwap is "considering the addition of a special series of high-value pools which would burn any tokens staked, called 'Burning Pools.'"
ApeSwap is currently using 60% of their DEX fees to carry out buybacks and burns (with the remaining 40% being sent to the ApeSwap Treasury for "long-term" sustainability of ApeSwap). This proposal aims to look into the option of "using a portion of the buyback and burn fees for a continuous burning mechanism via ApeSwap's upcoming burning vaults."
(Note: for more details on the other proposals, check here.)
It's worth noting that ApeSwap was developed because its team believed there was an opportunity in the decentralized exchange (or non-custodial) marketplace to provide a quality trading experience for retail traders. However, there are already many other DeFi projects working on similar initiatives but with very limited (or no) investor protection.
This has caused many novice traders and investors to lose large amounts of funds due to many reasons, including their inability to understand the highly technical nature of these experimental software apps.
ApeSwap claims they have the experience and passion to take on such a project. It's a BSC-based Automated Market Maker (AMM), and also offers yield farming opportunities as well as a staking platform.
ApeSwap further notes that it has an experienced group of application developers. The project's native token is $BANANA, and it lets users stake, pool, and earn $BANANA.
ApeSwap further claims that it's a legitimate alternative to PancakeSwap. The team also reports that they've got one of the leading DEXes for BSC (although Binance Smart Chain has been criticized for being a lot more centralized than other blockchains and many exploits/hacks take place on apps built on BSC on a regular basis).
The developers of ApeSwap further noted that they've also launched the ApeSwap BUIDL program – which is meant to assist upcoming initiatives that selected ApeSwap as their main DEX. They program will offer coaching and mentorship opportunities. There are also "rewards" for projects that successfully complete the program.


[ad_2]

Source link