[ad_1]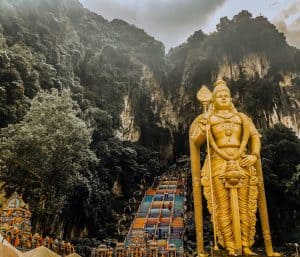 WorldRemit, a UK-based digital cross-border payments firm, recently introduced its money transfer services in Malaysia's markets through its app and web-based platform.
Clients are now able to send funds from Malaysia, in addition to 50 other nations including the United Kingdom and the US, to over 130 destinations.
Depending on the sender's location, clients have the option to choose from several different payout methods for the recipient such as bank deposits, payments to mobile wallets, cash pick-up and mobile airtime top-up.
WorldRemit has previously taken part in Bank Negara Malaysia's (BNM) Fintech Regulatory Sandbox Framework. However, the company was unsuccessful and then went after the licensing route.
At present, WorldRemit is serving as a fully-licensed business with a Class-B remittance license that it received in February of this year (awarded by BNM, the Southeast Asian country's reserve bank).
Ridzuan Aziz, Country Director for Malaysia at WorldRemit, stated:
"We're passionate about making sure that customers can continue to make affordable money transfers to their family and friends in the comfort of their homes. With communities across the world having to change their lifestyles due to the disruption caused by COVID-19, we're proud to play our part in making sure our customers can continue to support those dearest to them throughout this challenging time."
As covered in April 2021, London-based WorldRemit, a global cross-border payments firm, had revealed that it was recognized for having the "best app" for international money transfers.
Investopedia had reportedly named WorldRemit as the 'Best for International Transfers' as part of its 'Best Money Transfer Apps of 2021' awards. The Fintech firm is headquartered in the UK and it claims to be going against "stiff" competition in a crowded market.
WorldRemit was assessed on its effectiveness to provide a reliable money transfer app that helps consumers transfer funds safely and "without hidden fees."
The 'Best for International Transfers' title, won by WorldRemit, also "looked at the right fit for consumer-specific needs involving international payments and ease of use," the Fintech firm noted in its blog post.
WorldRemit also mentioned that it had been recognized for its "fast transactions and low fees." The company has also received acknowledgment for its "best upfront exchange rates, and no hidden costs, as well as its flexibility."
WorldRemit is reportedly able to send payments to recipients "within 10 minutes" and most transfers "complete within 24 hours wherever recipients live in the world."


[ad_2]

Source link