[ad_1]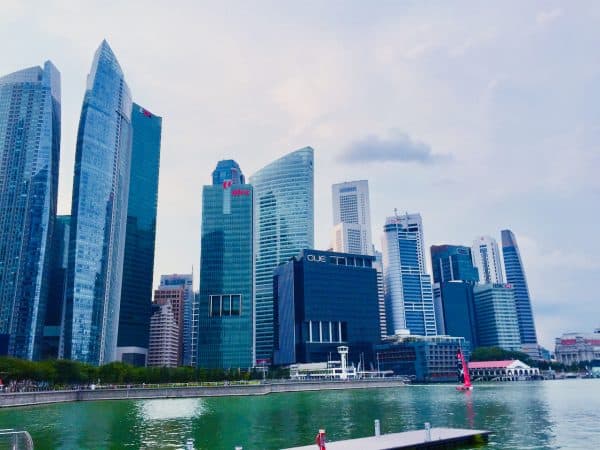 US-based SAS, a multinational developer of analytics software, has revealed that the Bank of Singapore, which is a member of the OCBC Group, will be using its AI-enhanced communications surveillance analytics software in their training and monitoring of customer representatives' performance.
SAS' Trade and Communications Surveillance solution has been designed to assist banks with improving sales representatives' performance, ensuring compliance and also enhancing the overall customer experience.
The surveillance framework and methodology will help the Bank of Singapore with monitoring its routine sales practices and ensure that the institution complies with applicable regulatory requirements provided by the Monetary Authority of Singapore (MAS).
The communications surveillance software will connect disparate data across structured and unstructured sources. In-depth text analytics helps financial services providers with getting a deeper understanding into conversation topics, sentiments, and due diligence insights.
Advanced analytics aims to automate the manual sales and service supervision monitoring while adding capabilities to identify various behavioral patterns and relationships.
Risk factors are assessed and assigned scores, and evidence is stored to support the analytical outcome, which is used to power machine learning algorithms. Banks are able make key decisions based on analytic findings, bank risks and business policies.
Adoption of best practices helps enhance sales practices and supervision activities, allowing for the early detection of irregularities which leads to an improved customer experience. The enhanced surveillance of interactions across different groups can help with establishing client trust in the banking institution and its financial advisory process.
Another benefit of integrating these capabilities is increased productivity. The existing manual process requires agents to review large amounts of data, but with the new system they'll be able to focus on more meaningful and value-added tasks.
Alexandre Lotfi, Global Chief Risk Officer, Bank of Singapore, remarked:
"Now with the AI-powered Trade and Communications surveillance solution, we are able to proactively gather and analyze data automatically and in real time. This transparent process protects our customers and enhances our reputation for financial jurisprudence and reliability."
Randy Goh, SAS' MD at the firm's Singapore offices, stated:
"Bank of Singapore's choice of SAS to be their partner in their drive to improve conduct surveillance and enhance customer experience, validates the robust and intellectual quality of our solution. We look forward to helping financial institutions and regulatory authorities create a safe and protected environment for Singapore customers."


[ad_2]

Source link