[ad_1]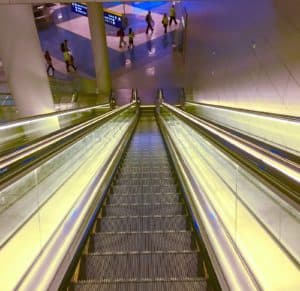 Renaissance Technologies, the investing firm that recently recorded its worst returns across its public funds, is now having to deal with around $5 billion in redemptions.
Customers decided to pull about $1.85 billion across the three different hedge funds back in December 2020 and also reportedly requested another $1.9 billion last month, according to Bloomberg which had reviewed several investor letters. 
Investors are expected to take out another $1.65 billion this month alone, the letters revealed.
These numbers might change, however, if there are new inflows this month or if investors decide to reconsider their redemption requests.
Billionaire Jim Simons' company, a quant-investing specialist, has had quite a challenging 2020. The firm's three public hedge funds recorded major losses last year as their algorithms could not effectively address or deal with the wild market swings. The computing algorithms had never really seen the type of market volatility created due to the global COVID-19 outbreak. 
At the same time, however, its employees' fund and insiders surged over 75% in 2020, Institutional Investor confirmed.
Renaissance's Institutional Equities fund, which is by far the largest of the external investment vehicles, lost 19% of its total value last year, the letters revealed. That particular fund was hit with the largest size of the total redemptions. Meanwhile, the Institutional Diversified Alpha fund declined 32% and the Institutional Diversified Global Equities fund dropped 31%.
A representative for the East Setauket, New York-headquartered company has not yet decided to share further details on the matter.
Renaissance informed its clients in a September memo that its substantial losses were because of being under-hedged during the historic March 2020 market collapse and then became over-hedged during the (semi) recovery from April-June of last year. This all took place due to the firm's trading models that "overcompensated" for the original issues, the letters noted.
Renaissance's management stated in a December 2020 notice:
"Although recent performance has been terrible and worse than prior performance would have suggested was likely for 2020, [the model] anticipates that in track records as long as ours, some risk-return ratios every bit as bad as the ones we are now seeing are not shocking." 
The main lesson or takeaway here is that "one should expect even good investments to perform horribly from time to time."
Renaissance is notably one of the largest quantitative hedge fund companies in the world. It was established in 1982 by Simons, an ex-codebreaker for the National Security Agency. 
In January 2021, he had confirmed his decision to leave his role as chairperson of the company, which managed around $60 billion in assets at that time. However, he has decided to stay on as a board member.


[ad_2]

Source link