[ad_1]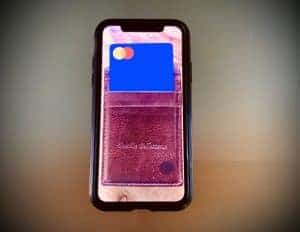 Like many aspects of our daily lives in the 21st century, the COVID-19 outbreak is affecting consumers' spending habits. The Coronavirus crisis may have led to permanent changes in consumer behavior, including the manner in which we acquire the products and services we need.
When we go out into the world, our collective awareness for clean surfaces and sanitary spaces as a way to lower our chances of being infected with viruses has led to a significant increase in the use of digital and/or contactless payments. Big Four auditing firm Deloitte recently revealed that the issuance of contactless debit and/or credit cards, promotion of online or all-digital wallets, and the installation of point-of-sale (POS) devices with contactless capabilities have all gone up considerably since the COVID outbreak (in February / March 2020).
As explained by Pitchbook, payment and POS focused startups are a key part of the broader Fintech sector vertical. According to PitchBook, the Fintech industry vertical is basically companies or businesses that use the Internet, blockchain, or DLT and software technologies—along with special algorithms—to provide or support financial services traditionally offered by banking institutions.
These Fintech services may include online or digital loans, virtual payments, investments, and various wealth management services. Fintech might also refer to software that can streamline routine business processes or solutions that aim to improve financial companies' primary business model.
The payment and POS segment includes firms that provide authorization, payment acceptance, processing services, issuing, and settlement. Providers may also work on offering Omni-commerce enablement, sales-related data analytics, fraud mitigation solutions, and transaction security features.
The main drivers of ongoing development in this particular space include the following:
The growth of the digital economy has resulted in an increase in card-based payments and the introduction of many different digital payment solutions;
Companies looking to take payments online and keep track of and process transactions that integrate with physical or brick-and-mortar store systems;
Service providers looking for ways to innovate with new payment solutions in order to retain merchant clients
PitchBook data shows that paper money experienced an accelerated decline in usage (as of the third quarter of last year). Payments company Square revealed that cash-based transactions fell to 33% of all purchases made during Q3 2020 from 41% in Q3 2019—which represents a decline that might have taken up to 3 years if there had not been a COVID outbreak.
Meanwhile, businesses are now a lot more careful or cautious than ever regarding their cleanliness measures—with many going out of their way to keep their workers and clients safe during these unprecedented times. At a time when many people are wearing masks, gloves and have even been installing temperature checks at the front of stores, contactless payments and POS solutions are increasingly being used as well to prevent the further spread of the Coronavirus.
The adoption of contactless payments is now expected to grow by 6-8% internationally when compared to pre-COVID estimates, and an extra 110 million contactless payment credit and debit cards were expected to reach customers toward the end of last year.
Deloitte notes that since the COVID outbreak, 51% of US residents surveyed by Mastercard revealed that they're currently using some type of contactless payment method.
Some of the key payments and POS segment companies include Stripe, Toast, SumUp, Checkout.com, SpotOn, Rapyd, Poynt, GoCardless, Finix, and Bolt Financial.


[ad_2]

Source link