[ad_1]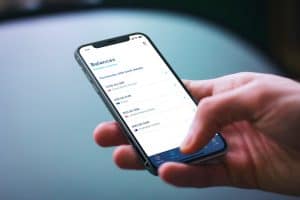 A survey performed by UK-based TransferWise, a leading online money transfer service, has provided insights on how the Coronavirus crisis has impacted consumer behavior, particularly how remittance payments are handled by individuals residing in Malaysia.
The survey revealed that approximately 50% of people in Malaysia find the relatively high cost of making remittance payments to be quite a challenge, which has led to nearly half of the survey respondents (48%) lowering the amount sent and over a third (35%) completely giving up on sending remittance payments.
These survey findings have been obtained after asking 1,000 Malaysians various questions about their financial habits including remittances. Respondents were between the ages of 25-44.
The speed of remittance payments or other digital transactions is an important consideration for many Malaysian residents, with over 60% of respondents noting that it was a key factor when deciding which online remittance service to use.
Around a third or 32% of survey respondents chose to set up their remittance order in person at a bank branch, meanwhile, 54% of survey participants said it was a challenge to not visit a physical branch during the past year because of the Movement Control Order (MCO) measure being enforced in Malaysia.
The long time required to set up their remittance order was also reportedly an issue or serious problem for the majority or 51% of survey respondents.
Around 37% of Malaysian consumers responding to the survey stated that the overall cost and trust was a key factor when deciding which remittance services to use. Around 4 in 10 or 40% noticed a rise in the cost of sending remittance payments in the past year and half, the survey revealed. This had led to fewer remittance payments being completed by 48% of the respondents.
Lim Paik Wan, TransferWise Malaysia Country Manager, stated:
"The findings of the survey tell us that due to the pandemic and current Movement Control Order measures, the need for cheaper, faster, and more convenient remittance services have never been more necessary for Malaysians. Many surveyed said that not having access to a physical bank counter and the high costs of remittances were a challenge during the past 12 months."
Regulators and financial service providers across the globe must work more cooperatively than ever before in order to ensure the financial wellbeing of consumers. It hasn't been easy for most people to deal with the socioeconomic challenges created by the COVID outbreak. Policymakers and financial institutions must create an environment that allows consumers to conveniently access digital services, including the ability to easily conduct cross-border transactions or remittance payments to friends and family members.
While remittance payments are a large market in Malaysia and other countries in Southeast Asia, there are certain digital payments services that are also quite important when supporting major North American economies like Canada.
Nick Catino from TransferWise recently called on the Canadian government to "continue prioritizing payments modernization to help ensure the financial health of consumers."
Catino, who focuses on FinTech, Policy, and Regulatory Strategy at TransferWise, noted:
"In recent years, the Canadian government has begun the process of modernizing its payments regulations to ensure a competitive and innovative marketplace that benefits consumers. These initiatives must be a continued priority as we enter 2021 as they will not only lead to better financial services for Canadians, but also significantly lower costs."
He added:
"Finance Canada is leading three under-the-radar initiatives that will have outsized benefits for consumers. First there's the proposed Retail Payments Oversight Framework, which is a fancy way of saying there'll be new regulations for payments companies. Subsequently, these newly regulated companies will obtain direct access to the payments system via amendments to the Canadian Payments Act. And, finally, on a parallel track is Consumer-Directed Finance, also known as Open Banking, which will give consumers more control over their financial data."
Catino continued:
"Collectively, these reforms, along with the forthcoming real-time payments system, will dramatically modernize and improve the way consumers engage with payments on a day-to-day basis."


[ad_2]

Source link