[ad_1]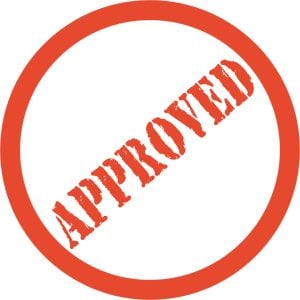 MX Exchange has reportedly received full approval from the Securities Commission Malaysia (SC) to serve as a Recognized Market Operator-Digital Asset Exchange (RMO-DAX) for the trading of virtual currencies in the Southeast Asian country. This makes MX Exchange only the fourth DAX to offer compliant crypto-related services to Malaysian consumers.
MX Global Sdn. Bhd. is a Kuala Lumpur-based Fintech firm with a mission to "create a highly accessible and secure cryptocurrency trading platform that allows merchants, consumers, and traders to transact cryptocurrencies."
The firm's management also noted that they want to make MX Exchange "the preferred liquidity platform for cryptocurrency investors and token issuers."
MX Global offers end-to-end solutions in "storing, buying and selling cryptocurrencies within its exchange and MX Global's compliance management system reflects strong integration of cyber-security controls, giving you peace of mind," the company confirmed.
MX Global has also appointed professional advisory and legal companies as "external consultants to provide support in the areas of advisory, legal, compliance, business operations and risk management design to continuously strive to be the leading example of best practices in the industry."
The digital asset trading platform has now gone live. It's accessible via desktop and a mobile application will be offered as well. At present, MX Exchange supports trading with Bitcoin (BTC) and Ethereum (ETH) with the Malaysian Ringgit.
MX Exchange has hired Dato' Fadzli Shah, Malaysia Digital Economy Corporation's (MDEC) former CSO, as its CEO. He has considerable experience in the digital and startup sectors, locally and globally.
Established in 2018, MX Exchange is a Malaysian owned digital asset exchange that aims to introduce various new features to its trading platform in the foreseeable future.
Dato' Fadzli Shah, CEO at MX Exchange, stated:
"We look forward to working closely with the SC, the crypto community and local partnerships to build an amazing investor experience and expand Malaysia's thriving local capital markets. There has been a marked increase in public interest of cryptocurrencies as an alternative investment, and for many, their first ever investment. We see the DAX as a key piece to enable this new generation of financial services balancing investor security and protection, toward shared prosperity."


[ad_2]

Source link