[ad_1]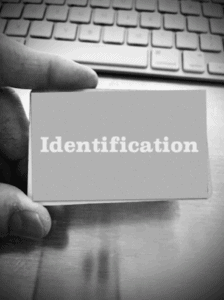 KYC-AML regulatory technology provider Netki is partnering with blockchain technology provider Polymath to bring blockchain-specific identity verification to Polymesh, a permissioned blockchain purpose-built by Polymath for security tokens. The collaboration will help protect against fraudulent account creation while ensuring the onboarding process to the chain is easy and efficient.
Most public blockchains were built for pseudonymity and find it difficult to comply with securities regulations around identity. Polymesh solves issues with public infrastructure through key design principles built into the chain's core, providing a chain built compatible with capital market needs. Securities issuance and transfers require a known identity, and Netki will assist the chain in meeting this need by providing Polymesh with a remote identity verification process purpose-built for blockchain.
Polymesh employs a two-layer identity check to ensure every action is tied securely and confidentially to a single real-world identity while preserving individual users' privacy and enabling separation of their holdings across multiple digital representations. The first layer controls access to the blockchain while the second controls access to the specific asset, as managed by the issuer or their agent.
In addition to existing identity verification provider Fractal ID, users can complete the first layer of this identity check and onboard to Polymesh using Netki's identity verification process. For the second layer, users can work with Fractal, Netki, or other KYC providers.
"Polymesh has been a clear leader in building the necessary infrastructure for the security token ecosystem" says Justin Newton, co-founder and CEO of Netki. "We share Polymath's vision that all securities can be digital and tokenized, and are excited to contribute to that vision as an identity verification provider on Polymesh".
Netki is a KYC-AML regulatory technology provider developing remote identity verification solutions purpose-built for blockchains. Its flagship KYC and AML solution OnboardID has licensed validations for more than one million identity documents and its products have been included in the ecosystems of various big players like the IBM blockchain ecosystem, Amazon Web Services Partner Network and Microsoft Azure Blockchain as a Service.
Netki will also help facilitate greater diversity on the chain. Its solution can identify users from a wide variety of skin tones, reads more than 5,000 global ID documents, recognizes various native alphabets, and offers multilingual support.
"Netki's focus on digital assets gives us confidence that they can meet security token issuers' and and investors' needs, regardless of their jurisdiction or regulator of record", said Chris Housser, interim CEO at Polymath. "Identity verification providers are integral to Polymesh, and we've thoroughly enjoyed collaborating with Netki to create a solution that makes sense for the market and for the community."
Polymesh is currently in testnet phase, with mainnet launch anticipated for later this year.


[ad_2]

Source link