[ad_1]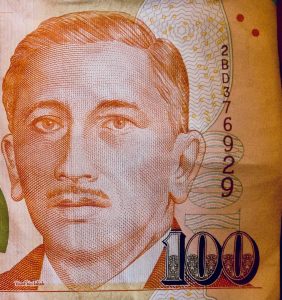 Syfe, a Wealthtech licensed by the Monetary Authority of Singapore (MAS), has made four new senior hires, according to a note from the company.
Founded in 2017 and publicly launching in July 2019, Syfe is licensed by the MAS under a Capital Markets Services (CMS) License for conducting retail and institutional fund management activities.
Syfe states that Samantha Horton has been appointed as the Vice President, Head of Business Development to lead Syfe's expansion into new markets in Asia in the next 12-18 months. Horton joins Syfe after 11 years at Broad Peak Investment Advisers, where she was Managing Director and co-head of data analytics.
Earlier this year, Jack Prickett joined as Head of New Business. Prickett was previously regional head of securities operations at UBS in Asia.
Brice Derouet was selected as Head of Finance. Before joining Syfe, Derouet led the finance team at the co-living operator Hmlet, and was said to be closely involved in the start-up's US$40 million Series B fundraise.
Laurens Koppelaar has taken up the role of Head of Partnerships at Syfe. Koppelaar previously led the international growth across Southeast Asia as CEO of the insurtech company Symbo.
Dhruv Arora, founder and CEO, Syfe, commented on the hires:
"These senior appointments are a real boost to the Syfe team and are in response to the increased demand we've seen for Syfe's suite of investment and financial advisory solutions in recent months. Samantha, Jack, Brice and Laurens will play instrumental roles in helping us achieve our goal of making financial services more accessible, transparent and affordable for everyone as we expand the Syfe footprint at home and across the region."


[ad_2]

Source link