[ad_1]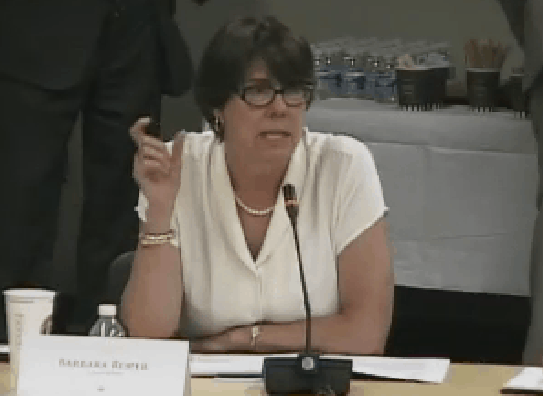 Barbara Roper, currently the Director of Investor Protection for the Consumer Federation of America (CFA), has joined the Securities and Exchange Commission as Senior Advisor to the Chair.
In a public statement, the SEC said that Roper's focus will be on issues relating to retail investor protection, including matters relating to policy, broker-dealer oversight, investment adviser oversight, and examinations.
SEC Chairman Gary Gensler said that Roper is a "champion for investors" and will provide invaluable counsel.
"I've had the pleasure of working closely with her on the Sarbanes-Oxley Act and the critical market reforms of the Dodd-Frank Act, and I'm thrilled to collaborate with her again at the SEC."
Roper said she was excited to join Gensler's leadership team:
"I've dedicated my career to ensuring that our capital markets work for the average investor. With investor protection at the core of the SEC's mission, I'm looking forward to bringing that same focus on the needs of individual investors to my work for the SEC."
Roper has worked at the CFA for 35 years and has participated on the SEC's Investor Advisory Committee.
In 2013 at the dawn of crowdfunding, Roper was a vocal critic of the concept of online capital formation sharing "grave concerns" about the innovation.
During the last administration, the SEC sought to improve regulatory harmonization of the exempt offering ecosystem – a move that Roper criticized stating: 
"Today, we see mounting evidence that this four decades-long deregulatory crusade has gone too far, putting investors, our capital markets, and our economy at risk."
More recently, Roper criticized the potential expansion of the definition of an accredited investor, a topic that has been placed on the Commission's agenda by Chair Gensler.
At the time of Gensler's confirmation hearings in the Senate, the CFA issued a statement in support of the current Chairman stating:
"As recent events have so dramatically demonstrated, the public's faith in the integrity of our capital markets hangs by a thread. If investors lose faith in our markets, or if issuers conclude that our markets are too unpredictable to serve as a reliable source of capital, our economy will suffer. Mr. Gensler has the expertise, experience, and public interest commitment necessary to oversee a careful review our regulations, identify weaknesses, and craft a regulatory response that is both workable and effective. We therefore urge you to approve his nomination without delay so that he can quickly set about the challenging task before him."


[ad_2]

Source link