[ad_1]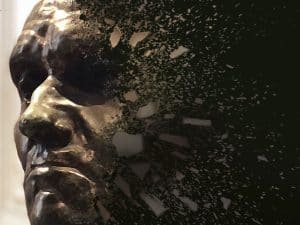 Global AI-enhanced credit decision platform provider, Scienaptic AI, has revealed that Cooperative Teachers Credit Union (CTCU) has chosen its AI-based platform, allowing the credit union to make "stronger, faster" credit decisions and provide improved financial options for its members.
As noted by Scienaptic AI's developers:
"The technology and data framework used for credit management is over 30 years old, currently dominated by FICO and Credit Bureaux. The timing is now right to fundamentally disrupt the way consumer credit is administered."
The Scienaptic AI platform developers also mentioned that Ether Underwrite is developing and working on various improvements "in higher application approvals (15-40%) and lower credit losses (10-25%) with all the regulatory explainability (model explainability, FCRA compliant adverse action reasoning and SR 11-7 compliance)."
Scienaptic leverages alternate data, raw trade line level bureau data and AI "to help banks find new credit eligible segments of customers."
Established in 1953 by teachers, for teachers, Texas-headquartered CTCU has grown into an "inclusive" community financial institution while still "maintaining a passion for educators throughout East Texas."
Providing a comprehensive line of financial products and services, with savings rates "54% higher than the national average," CTCU is "the 121st largest credit union in the state of Texas."
Tim Miller, president and CEO, Cooperative Teachers Credit Union, stated:
"Through the years, CTCU has grown in assets, in members and in offerings. We are excited to partner with Scienaptic and build upon this growth by tapping its AI-powered credit decisioning platform. Scienaptic's AI will enable us to offer enhanced credit access to our members and improve their financial well-being."
Pankaj Jain, President, Scienaptic, remarked:
"We are pleased to partner with CTCU to provide enhanced lending decisions, and in turn, increased credit availability to its members. By leveraging Scienaptic's AI enhanced decision-making capabilities, CTCU is positioned to create more approvals faster and strengthen member relationships, all while delivering an exceptional customer experience without increasing risk."
As noted in the release, Scienaptic aims to increase credit availability by "transforming technology used in credit decisioning." More than 150 years of credit experience is "embedded" in Scienaptic's AI native credit decision platform.
As mentioned in the announcement:
"Our clients across banks, credit unions, fintech, and other lenders use the platform to constantly improve the quality of underwriting decisions. This enables them to say 'yes' to borrowers more often and faster."


[ad_2]

Source link