[ad_1]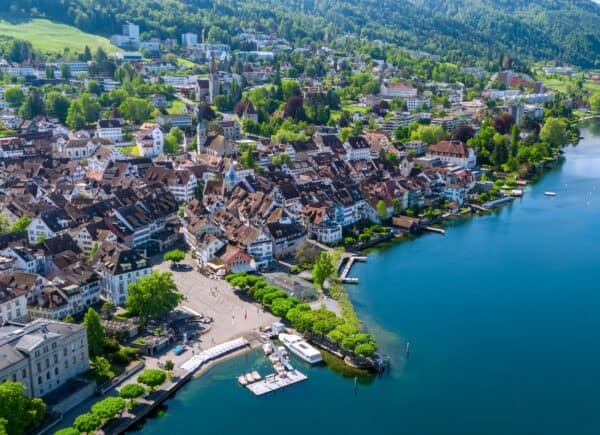 The Bitcoin Association, the Switzerland-based global industry organization working to advance business with the Bitcoin SV (BSV) blockchain and digital currency, today announced the three finalists for the 4th Bitcoin SV Hackathon who will compete for a USD $100,000 prize pool (paid in BSV) at CoinGeek New York, Oct. 5-7.
Bitcoin SV Hackathons are global coding competitions designed to challenge developers to learn about the technical and scaling power of Bitcoin's original protocol, as well as innovate on the fly. Within a set time period, participants – either as individuals or as part of a team – are tasked with developing an application on the BSV blockchain within the parameters of an overarching theme announced at the start of the competition.
The theme for this iteration of the competition is peer-to-peer applications – not just payments, but any type of application that involves direct interaction between participants on the Bitcoin network. Entrants will use the new SPV Channels service as part of their application to facilitate communication across the network, as well as interacting with the Bitcoin network directly via the Merchant API (mAPI). Both SPV Channels and mAPI are tools uniquely offered on the BSV network.
The first finalist is Bitcoin Phone, an app for broadcasting voice data over the Bitcoin network that leverages the non-finality of nSequence to enable close to real-time data streaming. It is being developed by Canadian Joe Thomas. He is joined by fellow Canuck Marcel Gruber, who teams with American Dave Foderick and Thor to create  CATN8, a micropayment-enabled online video platform with a full peer-to-peer SPV wallet implementation. The third finalist is TKS Pnt, a point tokenization system for e-commerce. Its developer is Meta Taro from Japan.
The three finalists are invited to each send a member of their team to present their projects at CoinGeek New York conference. The hackathon final round presentations will be on Oct. 5, with winners announced Oct. 7. The finalists will compete for a share of a USD $100,000 prize pool, paid in BSV which breaks down to $50,000 for first place, $30,000 for second, and $20,000 for third.
The winner will be determined by a combination of a final round judging panel and audience voting. 
"The peer-to-peer nature of Bitcoin's original design is one of its most important features to efficiently enable scaling to high transaction volumes, yet is all-too-often overlooked by developers and commentators who retconned BTC into a digital store of value which is not used for daily activity," Bitcoin Association founding president Jimmy Nguyen said. "That is precisely why we chose to make peer-to-peer functionality an integral component for all entries in this year's Bitcoin SV Hackathon – and with impressive results. The final three entries each have a unique take on what unique functionalities can be achieved with a peer-to-peer distributed payment and data network, which is sure to make for a fascinating final contest at CoinGeek New York in October."


[ad_2]

Source link