[ad_1]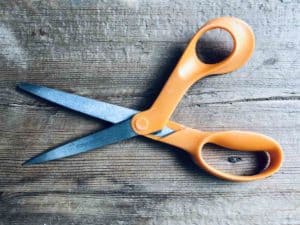 Fintech entrepreneurs are using new technologies to generate profit catering to extremely unique niches, even barbershops.
Squire Technologies, a financial management and point of sale system software provider specifically focused on barbershops, has teamed with Bond Financial Technologies, an enterprise-grade platform for embedded finance, to launch the Squire Card. Integrated into Squire's mobile app, the Squire Card helps barbershops efficiently manage their cash flow. The card allows barbers to get paid faster, pay bills, track expenses, and withdraw funds based on future bookings.
Built directly into Squire's mobile and web app, the Squire Card allows barbershop owners to immediately transfer funds from their account to their employees, so a barber can walk out of the shop with their money instantly available on their debit card. Shop owners can also use the Squire Card for store purchases and bill payments. Barbers can pay their shop owners for the monthly use of their chair via the Squire Card's integration into the same app barbers use to schedule appointments with clients and accept payments from them.
As part of the launch, Squire announced its partnership with Bond. Bond's platform enables any organization to deliver personalized financial services to their customers and communities, including digital deposit accounts, virtual and physical debit and credit cards, and money movement. By partnering with Bond, Squire was able to introduce the new card in a few months, a remarkably short time for such a development.
"The Squire Card transforms our ability to serve our community of barbers," said Songe LaRon, co-founder and CEO of Squire. "We can lower their costs, cut their fees, and save them time — plus give them rewards and drive loyalty for using our card."
Future plans for Squire's app involve customer relationship software, credit cards, loans, and insurance. Through Bond, Squire can launch its credit card and loan products, along with future products.
"Fintech is the next natural step for Squire," says Dave Salvant, co-founder and president of Squire. "We already have deep insights into our customers and know they need more and better financial services, services that are tailored to them and their specific needs."
A new report from Plaid and Accenture revealed 47% of 1,000 non-financial company leaders surveyed are investing in and planning to launch embedded finance offerings in the near future. 
"This future will benefit the consumer immensely, especially for those not well addressed by the current financial system," Bond co-founder and CEO Roy Ng said. "We will be able to reach corners of the population that were not well served by traditional financial services."


[ad_2]

Source link