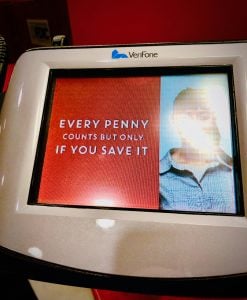 The team at digital assets firm Kraken has revealed that cryptocurrency savings accounts are quickly becoming an "attractive option over traditional savings accounts."
As interest rates continue to decline – sometimes going negative at European banks and other jurisdictions – consumers are increasingly looking for ways to maximize passive returns on their digital assets.
In Kraken's last DeFi report, the exchange looked at how industry participants are trying to maximize their principal crypto-asset returns by taking part in liquidity pools as well as lending platforms.
In its most recent report, Kraken Intelligence looks at centralized finance (CeFi) and the "associated risks" that can come with using these types of platforms. Kraken explains in a blog post that CeFi platforms generally provide more accessible fiat on/off ramps and the means "to take a cash loan."
However, these conveniences do come with certain conditions, Kraken explains while noting that users have to "trust in the platform's custodial and security practices, and comply with identification checks at the governing entity's discretion."
However, CeFi solutions and platforms generally expand access and financial services to individuals across the globe. These platforms are "proving to be an important component" to crypto adoption, Kraken reveals while noting that as participants seek more information about the risks associated with using CeFi platforms, their latest report will look into CeFi platform risks and respective reward rates, their default risk, custodian risk, trust and transparency risk, and their market risk.
According to Kraken, earning yield on your crypto-assets may be "advantageous." Whether you're interested in generating passive income, growing your digital asset holdings, or collateralizing your investments, the Kraken team aims to improve your understanding of the associated risks of CeFi platforms. This way, you will be in a better position to determine whether the rewards are actually worth it.
As stated in the report from Kraken:
"Not only has centralized finance made it easier than ever for anyone to jump into crypto, but CeFi has also granted billions of underbanked and unbanked individuals an entry into services they could not access otherwise."
Although DeFi has certainly seen "tremendous" growth during the last several years, CeFi borrowing and lending services have "also had great success," the report noted while adding that the growth has been "accompanied by an increase of token holders turning to opportunities for greater returns, especially as traditional banks continue to fail to offer attractive rates."
As clarified by Kraken, when we are comparing the yields of the various CeFi companies that exist in the crypto space today, "it is important to have a foundational understanding of the potential risks."
As mentioned in the report, CeFi firms have different product offerings, and "analyzing the real risks on each platform can help potential clients discern if the promised return is worth the risks."
Kraken's report concluded:
"As the industry progresses, companies and customers are becoming more cognizant of the risks associated with CeFi services, which we believe is something that will further push the centralized entities themselves to incorporate methods of security and transparency into their business models. We encourage you to do thorough research and engage with companies with a track record on security and trustworthiness, and urge you to protect yourselves from any avoidable risks by choosing platforms that are experienced, prepared, and transparent."
You can view the complete report here.