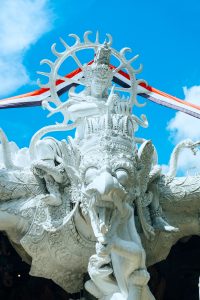 Bank CTBC Indonesia, which operates as a special unit of CTBC Bank, an established private bank in Taiwan, recently revealed that it has introduced a digital lending platform for a personal loan product, known as KTA Dana Cinta.
The KTA Dana Cinta product lets you borrow as much as 200 million rupiah (appr. $13,800) without having to put up any collateral. Applicants are able to receive a decision within a minute about whether they will be issued the loan (or not). The firm says that it's the only banking service provider in Indonesia that provides instant approval on principle for all unsecured personal loans with this type of limit.
Although other banking institutions in Indonesia have been offering all-digital financial services like savings accounts, Bank CTBC Indonesia's management made the decision to provide a lending product (at first).
A company representative told Tech in Asia that they understood their place in the market as a smaller bank – which is why they've adopted their business strategy.
In statements shared with Tech in Asia, Ryan Koesuma, the firm's digital lending head, said that every other virtual bank is beginning to offer some sort of Super app that aims to deliver almost every banking and non-banking service imaginable. However, this can be a complicated matter, and loans are most likely lower down the suite of services, Ryan noted while adding that this is the reason why they try to get straight to business by staying "nimble."
The firm says it's planning to create an updated KYC process that will not be needing face-to-face or in-person contact or even a video callback.
During the testing or trial stage of their 60-second loan service, Bank CTBC Indonesia claims it got about 20,000 digital loan applications in just a few months. Bambang Simmon Simarno, the firm's Executive Director for Retail Banking, noted that the business is looking to expand its digital loan product's share of to the institution's unsecured personal loans in the coming years.
OJK, the nation's financial service authority, reported that there has been a rise in digital cash loan applications, as of last year. Loan applications were valued at a total of $5.1 billion which represents a 24.5% when compared to figures from 2019, the OJK confirmed.