[ad_1]

Curve, a banking platform that consolidates multiple cards and accounts into one smart card and even smarter app, announced on Tuesday it has appointed Anju Patwardhan as a non-executive director to the Board. According to Curve, Anju brings decades of expertise and leadership in financial services and innovation to the company and was most recently managing partner at CreditEase Fintech VC Fund, one of China's largest fintech venture funds.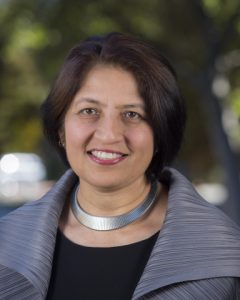 Curve further noted that at CreditEase, Patwardhan led the company's $500 million fintech investment fund, and its push into the US, establishing its San Francisco office. She led investments in more than 35 US and UK-based fintechs, including neobanks Upgrade, Dave and Monzo, and payment platforms Marqeta, RailsBank, and Taulia. She is also a member of the World Economic Forum's steering committee on innovation in financial services, has served as a fintech industry expert at UC Berkeley and was on the advisory board of the Estonian government's e-residency program.
As a Non-Executive Director at Curve, Patwardhan will bring her insight into global financial systems, regulatory environments and credit risk, along with a deep understanding of what's driving innovation in the industry. She will also join Curve's Board Risk Committee. Shachar Bialick, Founder and CEO of Curve, spoke about the appointment by stating:
"Anju's impressive knowledge of both traditional finance and digital innovation, and of how to unify them, couldn't be more valuable at this exciting time of growth for Curve. As we work towards our launch in the US, and introduce our lending business via Curve Credit, the whole business will benefit from Anju's exceptional experience. She'll enable us to embed rigour in regulation and risk management across the business."
Patwardhan added:
"I'm delighted to have the opportunity to work more closely with Shachar and the talented Curve team, as they continue their mission to simplify the finances of consumers in the UK, Europe and US. I see huge potential in Curve's model to bring innovation to these markets. With the mission of combining multiple cards in a single smart app and a single physical card, Curve brings ease, control and transparency to consumers."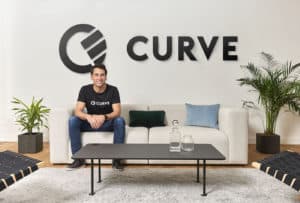 As previously reported, Curve is on a mission to simplify the way people spend, send, see, and save money.
"We are focused on an ambitious opportunity fuelled by a couple of trends starting to play out in the market, from fragmentation of financial services to new convergence layers for the customer experience. We believe the end-game will be a connected world of money, tailored individually for each customer. We're building this end game – an Operating System for Money."
The company recently secured $95 million as part of its Series C investment round. According to Curve, the round was led by IDC Ventures, Fuel Venture Capital, and Vulcan Capital with participation from OneMain Financial (NYSE:OMF) and Novum Capital.The Series C round launched just a little over a year after Curve raised $55 million through its Series B round, which was led by Gauss Ventures.


[ad_2]

Source link