[ad_1]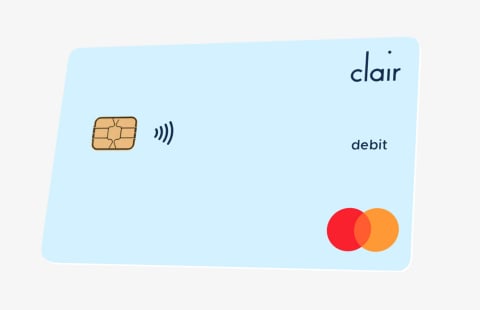 Clair, a U.S.-based social impact embedded fintech startup, announced on Tuesday the rollout of its new Mastercard debit card. The card was specifically created to provide financial wellness for American non-exempt workers.  Clair reported that users who sign up for its platform will receive the Clair Debit Mastercard, which hourly workers may use to access their free daily wage advances.
"These advances, which have no interest payments or other fees, are based on the hours they've worked each day. Instead of waiting two weeks for their paycheck or falling back on high-interest payday loans, workers can immediately use their Clair Debit Mastercard to pay for gas, groceries, or bills."
Clair also noted that the collaboration with Mastercard allows it to provide wage advances free of charge to both employers and employees. While sharing more details about the Mastercard partnership,  Nico Simko, CEO and Co-Founder of Clair, stated;
"Hourly workers are the backbone of our economy, they shouldn't have to wait two weeks to get paid, or face eye-watering fees to get advances or loans. By partnering with Mastercard, who shares our mission to make financial products accessible, we're working to transform the financial wellbeing of America's 82 million hourly workers and giving them the tools they need to build brighter futures."
Sherri Haymond, Executive Vice President of Digital Partnerships at Mastercard, added:
"We're pleased to see Clair through this next phase of growth with this new offering and look forward to our continued partnership to meet the needs of the hourly worker segment through flexible and innovative payments technology."
Founded in 2019, Clair describes itself as a social fintech that provides Instant Pay Access as a Service for human capital management and gig platforms to allow workers to get paid faster.


[ad_2]

Source link