[ad_1]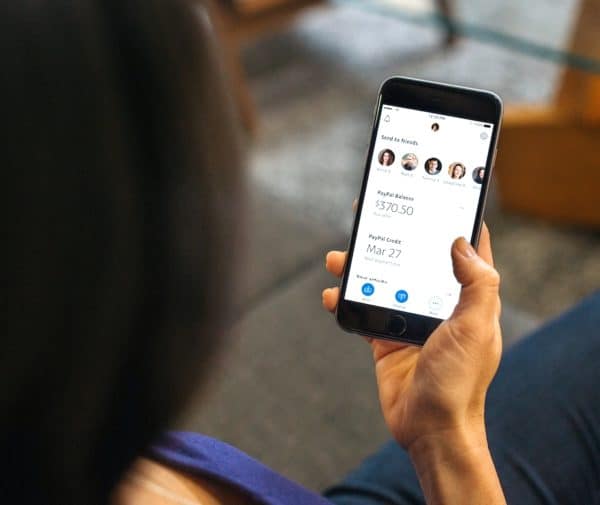 PayPal Holdings, Inc. (NASDAQ: PYPL) is reportedly launching a new business unit that is specifically dedicated to cryptocurrency services. According to Bitcoin.com, PayPal CEO, Daniel Schulman, stated during an earnings phone call that the existing financial system is considered outdated and that PayPal will be investing more funds into blockchain and digital currencies. He also revealed:
"We all know the current financial system is antiquated, and we can envision a future where transactions are completed in seconds, not days; a future where transactions should be less expensive to complete; and a future that enables all people to be part of the digital economy, not just the affluent. We are significantly investing in our new crypto, blockchain, and digital currencies business unit in order to help shape this more inclusive future."
Schulman also shared that PayPal customers will be able to use crypto to pay for their goods and services through the platform's nearly 30 million merchants. This type of service and the unit is expected to roll out before the end of 2021's first quarter.
Meanwhile, PayPal recently released its fourth-quarter and full-year 2020 results. Despite the COVID-19 pandemic, PayPal reported that 2020 has the strongest performance in the payment platform's history, with Total Payment Volume (TPV) being $936 billion, growing 31% on a spot and FX-neutral basis (FXN) basis.
PayPal also revealed that revenue for 2020 was $21.45 billion, growing 21%, and 22% FXN. Other highlights include:
GAAP EPS of $3.54, up 71% and non-GAAP EPS of $3.88, up 31%

~$5.9 billion in Operating Cash Flow and ~$5.0 billion in Free Cash Flow

Added 72.7 million NNAs
PayPal Fourth Quarter Highlights include:
Total Payment Volume (TPV) of $277 billion, growing 39%, and 36% on an FX-neutral basis (FXN); revenue of $6.12 billion, growing 23% on a spot and FXN basis

GAAP EPS of $1.32, up 208% and non-GAAP EPS of $1.08, up 29%

Added 16.0 million Net New Active Accounts (NNAs)
Schulman further commented:
"PayPal delivered record performance in 2020 as businesses of all sizes have digitized in the wake of the pandemic. In this historic year, we released more products than ever before and have dramatically scaled our acceptance worldwide, giving our 377 million consumer and merchant accounts even more reasons to use our platform."
PayPal further revealed 2021's financial expectations:
TPV expected to grow in the high 20's on a percentage basis for the year

Revenue expected to grow ~19% at current spot rates and ~17% on an FXN basis, to approximately ~$25.5 billion

GAAP EPS is expected to be ~$3.20, compared to $3.54 in FY'20, which benefitted from ~$1.24 in net gains on strategic investments; non-GAAP EPS is expected to grow ~17%

~50 million NNAs expected to be added to PayPal's platform in FY'21


[ad_2]

Source link