[ad_1]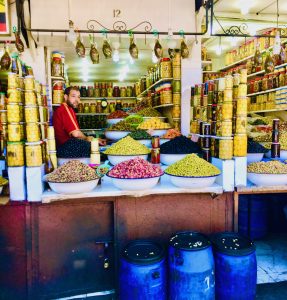 Peer to peer lending marketplace Robo.cash has noted that the volumes of alternative lending in developing nations have been "growing yearly by 25% since 2017."
The Robo.cash team confirms in an update that funding from European investors has been "an important contributor" to the rise in volumes. The Cambridge Centre for Alternative Finance (CCAF) has revealed that 31% of the alternative financing in Europe is from cross-border transfers (22% of them go towards Asia).
The COVID-19 outbreak has "further boosted the demand for additional funding in the developing regions," Robo.cash noted in a blog post. They added that by the end of the H1 2020, the Asia-Pacific or APAC region lost around 17% of the total volume of transactions in alternative lending when compared to the same time period during 2019. According to Robo.cash, the reason was "a more powerful impact of the pandemic than in the rest of the world."
Robo.cash further noted that "at the same time, this suggests heavy underconsumption, which should result in significant growth of alternative lending in the region in 2021." The P2P lender also mentioned that "in light of this, the European P2P platforms will offer increasingly more loans originating from the developing countries."
Robo.cash added:
"Another prominent trend in 2021 is merging of traditional banking and alternative lending which surges amid economic instability. Banks can take advantage of the flexibility of alternative lenders, whereas the latter can get another reliable channel for attracting clients and increase their reach. 2020 saw quite a few examples of merging between the two institutions, and its positive effect is predicted to accelerate the trend this year."
Last month, Robo.cash had shared important updates, revealing that there were record-high worth of loans of €9.9 million that had been funded by their investors in December 2020. This is notably "7% more than in November."
While noting other key developments, Robo.cash confirmed that "330 people joined the community of Robo.cash investors, 12% more than in the previous month." They also noted that their investors "earned €128,000 in December [and] €19,000 of them were obtained as a present after the Christmas cashback campaign."
Robo.cash also stated that December 2020 was "dedicated largely to the festive activities and rest [but] still, there was space for achievements."
They confirmed:
"The Christmas cashback campaign at Robo.cash ended. We would like to thank all of you who have participated in the campaign and brought your friends to take part too. In December 2020, Robo.cash passed a milestone of funding €200 million of loans. 2021 is set to be a year of big achievements and fast growth for Robo.cash as well as its mother holding Robocash Group."
As covered in early January 2021, Robo.cash had noted that in November 2020, they set a record of €9.2 million funded in a month.
According to the company, during the summer investment volume of financed loans increased with the trend growing in October with 19% more financed loans than month prior. In November the volumes grew another 34% with €9.2 million, setting an all-time record for the platform. The second highest result was €7.9 million in July of 2019. In December, 9.9 million worth of loans were funded.
Sergey Sedov, CEO of Robocash Group, commented:
"Robo.cash has fared well in 2020, despite all the challenges. Though we experienced a slowdown in Q2, already in Q3 we began gaining back the momentum. Along with the general positive trend in P2P lending, we believe that the group's increased transparency has bolstered the confidence of Robo.cash investors."
Robo.cash is a Croatia-based P2P platform that offers a buyback guarantee on investments operating within the European Union and Switzerland.


[ad_2]

Source link