[ad_1]


The Fintech Committee of the People's Bank of China Announces Key Tasks in 2021
At the end of January 2021, the People's Bank of China Fintech Committee meeting was held in Beijing. The meeting summarized the work in 2020 and announced key tasks in 2021. According to the press, the Fintech Committee will focus on the following tasks next year, including:
1) Introduce a new Fintech development plan, accelerate the financial digital transformation, and help build a modern financial system that adapts to the development of the digital economy
2) Provide better Fintech regulation, establish an ethical governance system in the financial sector, and strengthen the prudential supervision of Fintech innovation activities
3) Carry out pilot projects for comprehensive application of financial data
4) Implement a demonstration project of financial inclusion in the rural area, accelerate the construction of a barrier-free financial service system, strive to bridge the digital divide between different regions and groups, and solve the problem of unbalanced and insufficient Fintech development
5) Promote the construction of a national Fintech risk monitoring center, and build a joint risk prevention and control system.
6) Give full play to the internal and external forces of the system, and strengthen the basic theories, key areas, and key technology research of financial technology.
(Source: People's Bank of China)
PBOC's Fintech Subsidiary CFIT Hires for Technology Talents
Recently, Chengfang Financial Technology Co., Ltd. (hereinafter referred to as "CFIT"), a fintech subsidiary of China's central bank, launched a new recruitment plan. There are 24 positions open for application, including project manager, functional test engineer, system development engineer, information security management engineers, and security analysts. On July 30th, 2020, CFIT was jointly founded by the Credit Reference Center of the People's Bank of China (CCRC), China Gold Coin Incorporation, China Financial Computerization Corp., China Banknote Printing and Minting Corporation, and the People's Bank of China Clearing Center (CNCC). CFIT focuses on business of software development, technology development, technical consulting, technical services, technology transfer, data processing, etc. (Source: cebnet)
EloT and New Energy Retailing Platform Newlinks Secures US $100 Million Strategic Financing
On January 29th, energy service platform Newlinks announced the completion of a US$100 million strategic financing. The investment was led by CMB International, and followed by a subsidiary of Hongtai Aplus, JOY Capital and NIO Capital. Newlinks was established in 2016 and is headquartered in Qingdao, Shandong Province. It is committed to becoming an EloT (Energy IoT) and energy new retailing platform, contributing to the digitalization of the energy industry supply-chain. At present, Newlinks has establish cooperation with brands like Shell, Dida Chuxing, China Construction Bank and TELD. (Source: 36Kr)
China UnionPay: Chinese Consumers Make an Average of Three Mobile Payments a Day
On February 1st, China UnionPay released the "2020 Mobile Payment Security Survey Report". Data shows that 98% of respondents chose mobile payment as their most commonly used payment method, an increase of 5% from last year. Among them, QR code payment users accounted for 85%, an increase of 6% compared with 2019. In 2020, Chinese consumers made an average of three mobile payments per day. And the users making at least 5 mobile payments a day accounts for a quarter of the respondents. Consumers born after 1995, especially male consumers, led the trend of high-frequency mobile payments. (Source: ifeng)
---
The above is a weekly synopsis of the biggest stories on Fintech in China provided by WeiyangX, part of Tsinghua University, in partnership with Crowdfund Insider.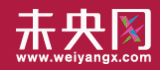 WeiyangX is the most influential website focusing on Fintech in China. The site covers the latest news, industry data analysis, business practices, and in-depth Fintech cases in Fintech. WeiyangX is incubated by Fintech Lab. Founded by Tsinghua University's People's Bank of China (PBC) School of Finance in 2012, the Fintech Lab is the first and leading research entity dedicated to leading best practices, promoting interdisciplinary innovation, and encouraging entrepreneurship in the field of fintech through scientific research and innovative project incubation.


[ad_2]

Source link