[ad_1]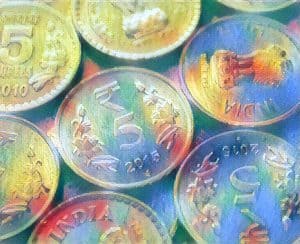 The Indian Parliament will reportedly be considering a government-supported bill that could place a ban on "private" cryptocurrencies during its upcoming budget session. Since the nation's ruling party has control over both houses of Parliament, there's a fairly good chance that the proposed bill could get passed.
The Lok Sabha Bulletin, which was updated on Friday (January 29, 2021), noted that the proposed Cryptocurrency and Regulation of Official Digital Currency Bill, 2021, aims to prohibit the use of all cryptocurrencies in India and offers guidelines for developing a national digital currency that could be issued by the Reserve Bank of India (RBI).
Although this new bill is against issuing "private" digital currencies, it might permit certain use cases involving these virtual currencies, the bulletin noted. The Indian Parliament conducts three different annual sessions, including the Budget session, which is scheduled each year from January to March, the Monsoon session and the Winter session.
If this bill gets passed, then India could become the world's only major Asia-based economy to place a ban on private cryptocurrencies, instead of trying to regulate them in a manner that's similar to monitoring transactions involving corporate stocks.
The RBI, which issued a circular back in early April, 2018, had placed a blanket ban on regulated service providers from assisting in carrying out (or being involved in) crypto-related transactions. Specifically, the RBI had instructed local banks to not offer banking services to individuals or businesses dealing in cryptocurrencies. The reserve bank's banking ban was later overruled by the nation's Supreme Court in March of last year, which led to many new crypto-related services being offered by exchanges such as CoinDCX and WazirX (among many others).
Sidharth Sogani, Founder and CEO at CREBACO, a credit rating provider for exchanges, blockchains, and coin offerings, stated:
"Recently the Loksabha bulletin mentioned that the government is working on a crypto bill in 2021, which focuses on banning private currencies. Bitcoin is not private! The government should have clear definitions and understanding of what this ecosystem is and how to define  private, public, and decentralized crypto-assets."
Sogani added:
"For a few months, we have been working with our legal partner Khaitan & Co to build a regulatory framework that will help the Indian government regulate this ecosystem. The document follows a systematic and educational pattern starting from basic concepts, definitions, global treatment, the proposed regulatory framework for regulating crypto assets in India, and relevant information that is necessary to understand this unprecedented ecosystem."
He continued:
"I would like to thank all industry experts, participants, and supporters who have helped us make this report. The report was submitted earlier this month and we expect some guidelines on crypto in this coming budget and a detailed framework in 2021. We hope the document was lucrative enough for the government to take a decision to make the best use of this emerging #technology. If you want to get a copy of the document, please visit www.crebaco.org (pop up on the main page)."
Nischal Shetty, CEO of Mumbai's digital currency exchange WazirX, remarked:
"There is no such thing as a private cryptocurrency."
Let's hope this is a precursor to positive crypto regulations

Just because a bill is presented doesn't mean it'll be cleared

We have leaders who are technologically capable & they'll definitely raise issues around this

Looking forward to a healthy debate if this is presented

— Nischal (WazirX) ⚡️ (@NischalShetty) January 29, 2021
Shetty pointed out that there's "a possibility of a new cryptocurrency bill being introduced in Parliament." He believes that it's aimed at assisting the RBI with issuing its own central bank digital currency (CBDC) and to ban private cryptocurrency with "some exceptions."
He also mentioned:
"Crypto by their very nature are decentralized and public. I hope this is with respect to 'currency' usage and they're focusing on that. Attacking digital assets by confusing them to be INR competitors would be amateurish…. A country as large as India should at least work on understanding the underlying terminologies before presenting Technology related bills in Parliament. Seems like a hurried move. If done wrong, this can potentially destroy a lot of value held by the general public."


[ad_2]

Source link