[ad_1]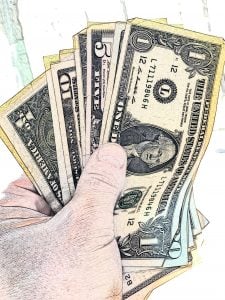 Divvy, a modern payment and expense management platform for businesses, which notably secured $165 million through its Series D funding round, making it one of only 14 Fintechs this month to raise a mega-round ($100M+ or more) in January 2021, notes that during the last year, we've all had to "change how we do business."
Divvy says it has been "inspired by the fortitude and resolve" of its clients and its dynamic and talented team. The Fintech firm claims that it now has 9,000+ customers in "every state across America that use Divvy to stay in budget."
Divvy, which reached Unicorn status with a valuation of $1.6 billion, aims to serve businesses across nearly every industry by offering the capital and financial software they need to "thrive."
There are now 692 finance professionals partnered with Divvy to offer "best-in-class" software to their clients. There were also 127 customers featured on Divvy billboards. The company claims that there's now less than "1 minute average response time by Divvy customer support."
Divvy added they recently finalized their $165M Series D with investments by Hanaco and PayPal Ventures. This latest investment round brings their business to a $1.6 billion valuation and unicorn status, Divvy confirmed.
While sharing other milestones and achievements, Divvy noted that this year, they've "doubled down" on their commitment to assist businesses in every industry to "grow and thrive."
Divvy claims that it processed 4,208 PPP loan applications for small businesses. There were 292,712+ minutes "spent reading Divvy Research and small business guides" and  1,410 customers "used Divvy's self-guided onboarding."
Divvy added:
"By combining free financial software with corporate cards, we've built a centralized platform with real-time visibility. Use of Divvy increased more than 218% this year (based on transaction count)."
There were 10,364,233 transactions handled via Divvy, 108,998 virtual cards created and 59,168 budgets created.
This year, Divvy also rushed to release "as many product improvements" as they could. With their latest investment round, Divvy intends to make substantial investments in product development and engineering to accelerate the development of their feature roadmap.
Divvy promises 44 new features and updates and 8414 "total deployments to production."
Divvy continued:
"And of course, 2020 meant a move to FlexWork at Divvy. Our people choose the office or remote spaces or some combination and manage their own schedules because life changes day-to-day."
Divvy describes itself as a financial software company that helps businesses modernize payment processes and expense management. With Divvy, customers can manage payments and subscriptions with integrated virtual and physical corporate credit cards, with each tied to dynamic limits controlled by centrally managed budgets.
Divvy centralizes budget management, delegates payment process, automates expense management, and gives financial leaders real-time control over-spending.
Blake Murray, CEO of Divvy, recently stated:
"The best in every vertical choose Divvy. We're not just building for tech startups—we help businesses across the country by providing the capital and financial software they need to thrive. We're fortunate to be able to build for companies of all sizes and we're grateful to everyone who has helped us get here."
Divvy had secured $200 million through its Series C financing round led by NEA, with participation from existing investors Pelion Venture Partners and Insight Venture Partners back in April 2019.


[ad_2]

Source link