[ad_1]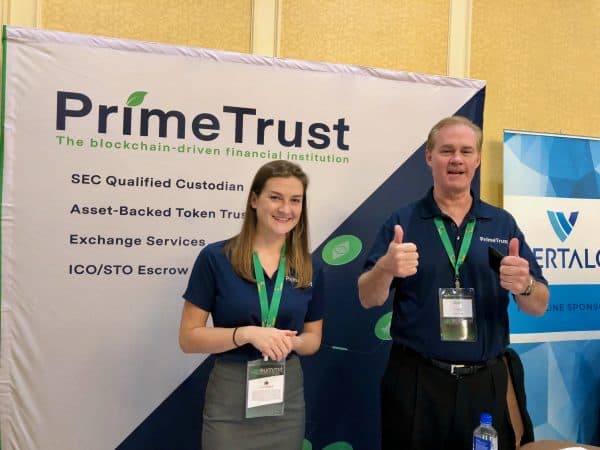 Prime Trust, a blockchain-driven trust company, has made some changes in its team. According to Scott Purcell, Founder of Prime Trust, Tom Pageler has been promoted from President and COO to become Prime Trust's new CEO.  As previously reported, Pageler was appointed President and COO of Prime Trust this past summer. Prior to joining Prime Trust,  Pageler was CRO/CSO at Neustar, CRO/CISO at Docusign, Exec Director at JPMorgan-Chase, Head of Risk at Visa, and as well as tour of duty as a Special Agent of the US Secret Service in the electronic crimes division.
Meanwhile, Purcell further revealed that he will be moving on to become the CEO of Prime Trust's new holding company, Prime Core Technologies. Speaking about Pageler's appointment, Purcell stated:
"This better aligns our skillsets and responsibilities, giving Tom clear authority to run and build the business, while I focus on strategic initiatives and vision. I couldn't be happier…for Tom, for myself, and for the company! This is a fantastic move, well earned and much deserved. Congratulations Tom!"
Founded in 2016, Prime Trust describes itself as a technology-driven trust company unlike anything else in existence.
"As a trust company we hold cash and non-cash assets such as stocks, bonds, Bitcoin and other cryptocurrencies, tokens, real estate, and private business ownership interests. We act as custodian and trustee for a wide variety of personal and corporate trusts, as well as a major part of the crowdfunding industry, and work with individuals, corporations, lawyers, brokers, investment advisers and others on holding and managing specialized custodial, escrow and trust services."
Prime Trust recently formed a new partnership with tZERO to support custody of digital assets, securities and cryptocurrencies, by users directly with Prime Trust's platform. The collaboration also enables trading of such digital asset securities on the tZERO ATS, tZERO's broker-dealer subsidiary. Additionally, tZERO ATS filed to support self-clearing for itself and its broker-dealer subsidiaries.


[ad_2]

Source link