[ad_1]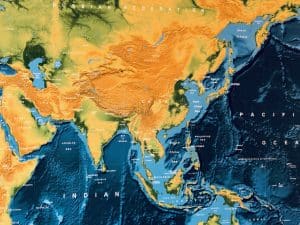 CIMB Bank Berhad and CIMB Islamic Bank Berhad have introduced CIMB CNY Go Digital for SMEs. This new product should help Asian businesses that are still facing challenges due to the COVID-19 pandemic, including those companies that are struggling to offer certain services because of implementation of the Movement Control Order (MCO) in Malaysia.
With this product launch, CIMB aims to further strengthen its efforts to offer seamless digital solutions for SMEs.
CIMB has also teamed up with Shopmatic, a digital commerce solution provider based in Southeast Asia. Through the partnership, both companies aim to help SMEs with increasing their online sales through a B2C platform designed to serve a wider audience.
With Shopmatic's wide range of services, SMEs are able to set up a fully integrated website in less than an hour, and also get a 50% discount on a 1-year subscription plan.
SMEs can also automate and simplify certain HR tasks, like payroll, leave and claims while receiving discounts of nearly 30% and also a 3-month fee waiver when they get a subscription to use the BusinessHR platform.
CIMB CNY Go Digital will aim to help small businesses with increasing their brand presence online, connect to clients in a seamless manner, and also streamline various HR tasks. The 2-month campaign will run alongside the Chinese New Year festive season, beginning January 15 and will continue until March 15, 2021.
CIMB is also providing free monthly webinars for clients so they can learn more about these two solutions. These online events will be held from January 22, 2021 onwards. During these webinars, small businesses will receive guidance on how they can scale their businesses operations by using these platforms.
Victor Lee Meng Teck, CEO, Group Commercial Banking, CIMB Group, stated:
"With the recent implementation of the MCO, we feel that it is our duty to continue this program so that more SMEs can take advantage of going digital, now with even bigger savings. The CIMB CNY Go Digital campaign will help SME customers leverage the professional capabilities of the Shopmatic and BusinessHR platforms."
As reported recently, the CIMB and Ant Group-owned online wallet provider TNG Digital is planning to secure $150 million to support its expansion efforts.
As covered, digital and mobile-first CIMB Bank in the Philippines has reported an 800% increase in customer deposits and now claims more than 3 million users.
Launched in December 2018, CIMB Bank in the Philippines noted that approximately 30% of these deposit customers said that CIMB was now their primary bank account.
Vijay Manoharan, CEO at CIMB Bank Philippines, stated:
"By continuously improving our products, we enable Filipinos to seize their life goals by providing them with the best-in-market deposit products that allow them to earn as high as 4% interest rate per annum coupled with free life insurance of up to P250,000. We want to give back to more Filipinos who work hard to earn and save. We strongly believe this is the foundation of getting more people to move forward in their lives."
CIMB Bank Philippines' all-digital personal loan applications increased by around 160%. Its loan disbursement recorded a solid growth of 500%.


[ad_2]

Source link