[ad_1]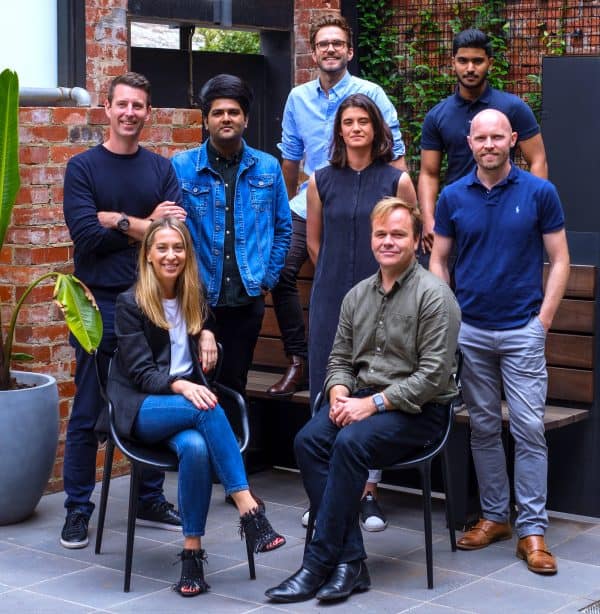 Birchal, the leading investment crowdfunding platform in Australia, has published a report on the entire sector of online capital formation as well as platform performance. The report tracks progress in the Australian "crowd-sourced funding" (CSF) industry (investment crowdfunding) via data aggregated by Birchal. The information is said to be current as of December 31, 2020.
According to Birchal, since the beginning of Australia's CSF industry in 2018, 118 Australian SMEs have collectively raised over $75 million by issuing securities to investors.
Overall, there are now over 55,000 investors who have participated in securities offerings hosted by platforms. In 2020, 49 successful securities offerings were completed – approximately the same as the previous year but, of course, 2020 was the year COVID-19 hit the world. A total of approximately $30 million raised – slightly down from 2019's total of $31 million.
As part of the review, Birchal noted the progress pertaining to female founders or firms co-founded by female entrepreneurs.
According to Birchal female-founded businesses raise around 25% more in their crowdfunding offerings, and attract more than three times as many investors, than businesses that did not have a female founder or co-founder. As female-founded firms tend to be underrepresented in the venture capital world, the news is encouraging for this underrepresented segment of early-stage ventures.
"Equity crowdfunding democratizes the investment process, by enabling businesses to raise investment online from their most passionate customers and fans", says Matt Vitale, co-founder and Managing Director of Birchal. "Because equity crowdfunding enables founders to sidestep the old guard, and raise funds from their most passionate customers and fans, it is little wonder that female founders, and the investors that back them, are increasingly finding their voice."
The report notes that COVID-19 caused a significant decline in platform activity during the first half of 2020 as funding declined by 54% in comparison to the same period year prior.  But the industry rebounded solidly in the second half of 2020, with activity increasing approximately 30% compared to the same period in 2019.
The Q4 of 2020 is the biggest for the investment crowdfunding industry yet, with over $13 million raised across about 22 successful campaigns.
This sector of Fintech was dominated by three platforms including Birchal, OnMarket, and Equitise. Birchal reports that it finished 2020 having hosted 70% of all successful deals (35 in total), and raising approximately 68% of all funds raised (over $20 million) across the entire industry.
Equitise raised $4.4 million for 8 offerings, OnMarket raised $4.9 million for 5 offerings, and one other issuer raised $100,000 on a different platform.
Birchal extrapolates performance and, excluding the three months to 31 March 2020, Birchal achieved a 36% increase in funded deals and a 30% increase in transaction volume against the same period in 2019.
Health Care was the sector with the most activity during 2020 with 8 successful campaigns raising a total of $7.14 million (or 25% of the industry). The majority of these campaigns were for medicinal cannabis businesses, three of them raising over $1 million: Cannatrek, $2.5 million; Montu, $2 million; and Compass Lifestyle Clinics, $1.3 million.
Food & Beverage came in 2nd place, with 8 securities offerings raising a total of $6.45 million.
All but one of these campaigns was hosted by Birchal, and two of them raised over $1 million: Bunsters, $2 million; Whole Kids, $1.2 million.
Sustainability and Financial Services were reported to be the next most invested in industries, raising a total of $4.35 million and $4.36 million respectively.
Additional information is available below. The CSF Yearbook is available here.
---
Female founders in focus & top securities offerings
| | | |
| --- | --- | --- |
| Female (co-) founded CSF campaigns in 2020 | Female (co-) founded CSF campaigns (all time) | All others (all time) |
| 12 CSF offers | Average raised – $756k | Average raise – $593k |
| $8.7m funds raised | Average investors – 938 | Average investors – 310 |
| 6349 investors | | |
---
| | |
| --- | --- |
| Company | Amount Raised/ Investors (Month, Founder) |
| Bunsters | $2m/ 1572 investors (August, Renae Bunster) |
| Outland Denim | $1.3m/ 1012 investors (May, Erica Bartle) |
| Compass Lifestyle Clinics | $1.3m/ 991 investors (July, Brianna Martyn) |
| Whole Kids | $1.2m/ 595 investors (October, Monica Meldrum) |
| Apparel (formerly Manrags) | $790k/ 963 investors (July, Tina Elias) |
| Hello Friend Foods | $672k/ 569 investors (November, Bree Gaudette) |
| Eggy | $470k/ 221 Investors (September, Dr. Kate Morgan) |
| Pronto Bottle | $187k/ 138 Investors (December, Shannon Gilleland) |
| My Drive School | $149k/ 95 Investors (October, Lisa Skaife) |
| Needle Calm | $132k/ 89 Investors (April, Lauren Barber) |


[ad_2]

Source link