[ad_1]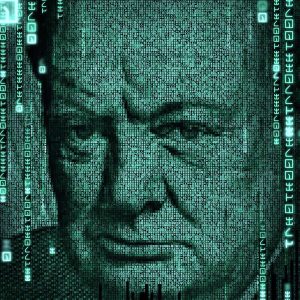 London-based pingNpay, a new blockchain-based payments platform, has moved out of stealth mode by announcing its plan to launch a global micropayment network at some point in 2022.
pingNPay seeks to create a new category of high frequency, low-value payments, like less than $20,  as part of a web 3.0 initiative. pingNPay is expected to start in the UK with a digital currency backed by the pound. pingNPay plans to create stablecoins, backed entirely by fiat, for each country where it will provide services. The company says it will publish proof of reserves to meet any regulatory requirements.
pingNpay says it will cap fees at  a sub 1% ad valorem (only) fee distributed among the software provider of wallets, wallet providers who issue the wallets to users and provide customer support including custody of wallets/funds and pingNpay as the network provider who facilitate the operation of the underlying transaction network. Fees will be paid in real-time at the point of transaction.
pingNPay has selected the UK as its initial market as the country is well known for a forward thinking regulatory environment that is supportive of Fintech innovation.
pingNPay believes that the UK online subscriptions create a market opportunity as it is fast growing with around £11 billion anticipated to be held in digital wallets forecast to account for online spending by 2026. The micropayment service will support both offline as well as online transfers and be convenient for smaller transactions.
pingNPay has been founded by Richard Bell and Jeremy Light, both of who worked on payments at Ripple, the Silicon Valley company building a global cross-border payments network using blockchain technology.
Bell previously worked at Visa, Santander and Vodafone, while Light led Accenture's payment consulting business in Europe, advising some of the biggest banks and processors in the sector.
In a release, Bell said the unveiling of pingNpay comes at an important time for the subscription and digital services economy, which has grown substantially during the Covid-19 pandemic:
"In a world where micropayments are becoming common place, retailers are still finding monetising digital grazing a challenge, and many potential services they could offer have yet to see the light of day. No-one has yet to crack the sub-$20 digital payment market. The major card networks can process tens of thousands of payments per second, but even so the cheapest debit card payments cost retailers at least 20p per payment, which represents 20% of a £1 payment. pingNpay solves this problem and will unleash a new wave of ecommerce innovation for consumers and the next stage of the internet's evolution, Web 3.0."
Some industry observers believe that stablecoins are more akin to a new set of payment rails and less a cryptocurrency with unique characteristics. Meanwhile, certain public officials believe that more regulation of stablecoins is needed as usage increases.


[ad_2]

Source link