[ad_1]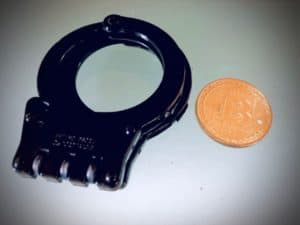 Eastern Europe has one of the largest cryptocurrency economies in the world. A recent report reveals that it's the third-ranked global region for "overall exposure to illicit activity."
Eastern Europe is the only world region with a total transaction volume of $400 million+ for which illicit activity makes up over 0.5% of the total digital currency value "sent and received," the report from Chainalysis noted.
The blockchain security firm also mentioned that when looking in terms of raw value, Eastern Europe has "sent the second most cryptocurrency of any region to illicit addresses, behind only Western Europe."
According to Chainalysis, one thing that stands out is that Eastern Europe sends more virtual  currency to darknet markets than any other world region. This is "largely due to activity involving Hydra Market," which is the world's largest darknet market and "caters only to users in Russian-speaking countries throughout Eastern Europe."
The report from Chainalysis also pointed out that since "scams make up the biggest share of funds sent from Eastern Europe to illicit addresses — we can assume that most of this activity represents victims sending money to scammers." The report further revealed that between June 2020 and July 2021, Eastern Europe-based addresses "sent $815 million to scams, second only to Western Europe."
The report continued:
"Eastern Europe also sent the most web traffic to scam websites during the time period studied by a wide margin. … Ukraine accounted for most of this activity, and sends more web traffic to scam websites than any other country, more than doubling the total web visits of the second-ranked country."
The report also noted that over half the value sent to scam addresses from the region "went to one scam: Finiko."
As mentioned in the update from Chainalysis, Finiko was a Russia-based Ponzi scheme that "collapsed in July 2021, soon after users reported they could no longer withdraw funds from their accounts with the company." Finiko invited users "to invest with either Bitcoin or Tether, promising monthly returns of up to 30%, and eventually launched its own coin that traded on several exchanges."
Finiko was led Kirill Doronin, a widely-followed social media influencer who has been associated with a number of other Ponzi schemes. As noted by Chainalysis, Finiko was able to "take advantage of difficult economic conditions in Russia exacerbated by the Covid pandemic, attracting users desperate to make extra money."
Chainalysis Reactor reveals:
"Between December 2019 and August 2021, Finiko received over $1.5 billion worth of Bitcoin in over 800,000 separate deposits. While it's unclear how many individual victims were responsible for those deposits or how much of that $1.5 billion was paid out to investors to keep the Ponzi scheme going, it's clear that Finiko represents a massive fraud perpetrated against Eastern."
For more details on this update, check here.


[ad_2]

Source link