[ad_1]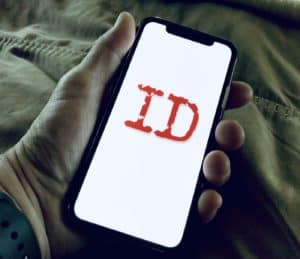 French government agency Agence Nationale des Titres Sécurisés (ANTS) will be teaming up with IDEMIA, a provider of identity-focused security solutions.
ANTS and IDEMIA will be supporting the national digital identity program, called France Identité Numérique.
With their consent, France residents accessing the service can prove their identity remotely by simply placing their eID card on the back of their mobile phone.
IDEMIA stated that many other secure online services will be offered and will be supported by the Agence Nationale de la Sécurité des Systèmes d'Information (ANSSI)-certified authentication system.
The new French national eID card (CNIe) was introduced in August 2021. It will allow consumers in France to carry out digital transactions with their smartphones.
Consumers will get an authentication request on their phones. French resident will then place their CNIe on the back of their mobile phone, which will communicate via Near-Field Communication (NFC) tech.
The mobile app will be able to securely read and authenticate the user data residing in the card's chip. Consumers must give their consent before authentication.
The digital identity system will be offered with a First-Level security certificate from the French IT agency, ANSSI. This means that it will adhere to EU eIDAS regulations; Substantial and High.
The system will aim to protect users' identity information and will aim to ensure that only the approved residents can exercise control over it.
The FranceConnect platform, which underpins the new program, has reportedly attracted more than 28 million users and 900 service providers. French residents will soon have the option to securely access these services with their digital IDs.
IDEMIA's expertise is leading to digital ID changes and improvements. The company is said to meet governments' requirements for agile and secure user databases, ID documents and online authentication of clients' IDs, after having implemented more than 135 online and offline ID programs across the globe.
Pierre Lelièvre, IDEMIA Senior Vice President Digital ID, stated:
"As a French company, we are extremely proud to work on the national digital ID program. The new CNIe with its highly-secure chip is a great example of combining a physical ID document with a digital ID to securely access online services,"
Valérie Peneau, General Government Inspector and Director of the France Identité Numérique program, remarked:
"Our mission is to create and offer a user-friendly means of electronic identification that facilitates and protects the online transfer of citizen identity data, so that transactions cannot be centralized or traced."


[ad_2]

Source link