[ad_1]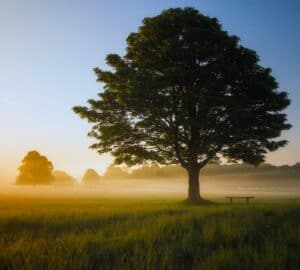 Finxact, an established Core as a Service banking provider, reveals that Live Oak Bank, a small business bank, has converted its retail and commercial deposit accounts to the Finxact Core.
The conversion serves as an inflection point for the sector with a $8 billion+ banking institution completely replacing its traditional deposit infrastructure with an ecosystem of innovative solution providers, all connecting through APIs to a Cloud-native open-core platform.
The journey for Live Oak started almost 5 years back when company Chair and Chief Executive James S. (Chip) Mahan, III, and Live Oak Bancshares President Neil Underwood, as well as several regional bank CEOs, challenged the Finxact developers with the task of creating a Core for the new era of banking.
From the start, Mahan and Live Oak had been confident in the abilities of the Finxact team. Finxact technical engineers started building the platform back in 2017. The Finxact Core was fully ready in the spring of last year for Live Oak to originate nearly $2 billion in PPP loans during the COVID-19 crisis.
In September 2020, Live Oak launched commercial savings and term deposit products on the platform. This completed the conversion of its retail and commercial deposit operations and marked its most notable step prior to the conversion of its remaining loan portfolio.
The Live Oak open ecosystem model is quite different from the walled-garden or opaque approach which has been quite common for many years, owing to its obstinance more than its actual usefulness or efficiency.
The banking institution's retail operations depend on 16 suppliers that focus on offering various solutions such as omni channel loan origination, issuer card processing, and customer servicing all having API connectivity to its real time core (that runs on the AWS Cloud).
Chip Mahan, Live Oak Bank Chair, stated:
"We had a vision for the way a modern core could be a platform for the business of banking. The Finxact team has delivered that platform. I believe they brought a unique combination of technical innovation and US banking expertise to the table giving us the ability to convert swiftly and run nimbly on next generation technology."
Finxact is described as a high-performance, scalable, real-time position-keeping platform which comes with an extensible financial services model (exposed as APIs). By accessing its open APIs and extensible components, banking institutions can invent, curate, and deploy products at the pace needed to satisfy customer requirements.
Frank Sanchez, CEO and founder of Finxact, remarked:
"Live Oak is a story of innovation and bold decision making. Because of its leadership the bank will be more adaptive and able to compete at a different level. But there will be broader implications of their actions. Through their vision and determination, Chip Mahan and the Live Oak team have pioneered a critical improvement in the way core banking will be done in the US going forward."


[ad_2]

Source link