[ad_1]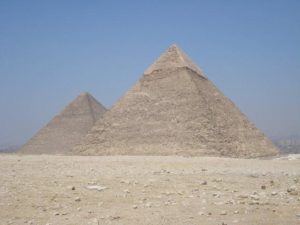 Three private equity funds and a select group of VCs have reportedly invested around $120 million in Egypt-based MNT-Halan, a microfinance lending and payments firm.
As noted by its management:
"MNT-Halan is Egypt's largest and fastest growing lender to the unbanked. Founded in 2018, with roots dating back to 2010, the company is headquartered in Cairo, Egypt. MNT-Halan was created to digitally bank the unbanked and substitute cash with electronic solutions. MNT-Halan has obtained the micro, consumer and nano finance licenses from the Financial Regulatory Authority enabling it to provide services to both businesses and consumers across Egypt. It has also obtained the first independent electronic wallet license from the Central Bank of Egypt to disburse, collect and transfer money digitally through mobile applications."
MNT-Halan claims over 4 million clients in Egypt and has issued over $1.7 billion in loans, according to a report from Reuters.
The investment had been finalized in August 2021, confirmed Sofiane Lahmar, who's currently a partner at London's Development Partners International (DPI).
Updated regulatory requirements in Egypt, which is one of the MENA region's most populous nations, are now helping with attracting considerable Fintech investments and new legislation is also improving the way the nation's unbanked consumers conduct business.
MNT-Halan is notably Egypt's very first private non-bank firm to be approved by the reserve bank to offer an online or digital wallet, a mobile app that enables consumers, vendors, lenders and borrowers to transfer funds, settle bills, purchase products on flexible instalments and acquire loans, according to company CEO Mounir Nakhla.
In statements shared with Reuters, Matteo Stefanel, a Managing Partner at Apis Partners, whose Apis Growth Fund II is among the listed investors, stated:
"It is a digitally enabled company that is literally digitising the unbanked and bringing financial services to the unserved."
In 2021,  MNT carried out a share swap in order to take over Fintech firm Halan Inc and establish MNT-Halan, confirmed Nakhla, a co-founder of the companies.
Other investors in MNT-Halan reportedy include Cairo's Lorax Capital Partners, and Middle Eastern VCs  Algebra Ventures, DisrupTech, Endeavor Catalyst, Egypt Ventures, MEVP and Wamda.
Egypt's young and tech-savvy workers, and its sharp regulatory focus on supporting financial and digital inclusion, have made it quite an appealing jurisdiction for making strategic investments, according to Stefanel.


[ad_2]

Source link