[ad_1]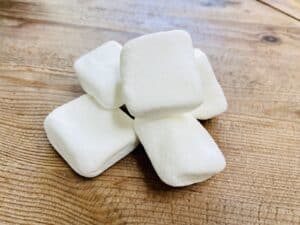 Marshmallow, an Insurtech that provides a digital path for auto insurance, has raised $85 million at a $1.25 billion valuation thus vaunting it into Unicorn status. In the past 12 months, Marshmallow has raised $100 million.
In a blog post, the UK-based firm said it was gearing up to shake up the "outdated insurance industry" using tech, including AI, providing faster/cheaper insurance to the masses.
Marshmallow stated:
"Instead of just revolutionising how people buy cover or make a claim, we want to build products that support people in their hour of need and make them safer in the first place. We want to create technology that predicts, reduces, and one day eliminates the damage surrounding personal disaster. To achieve this mission, we'll continue to improve the motor insurance industry by offering new products and services to more and more customers. But we'll also expand into other insurance product lines and into other markets across Europe."
The company said that they plan a hiring spree to "build pioneering products using solutions  that don't even exist yet."
Marshmallow was born due to the struggles in getting car insurance because traditional providers "work from a default position of distrust." Marshmallow saw a broken industry and decided to fix it.
Gerard Grech, CEO of Tech Nation, commented on the news of Marshmallow's Unicorn states:
"Marshmallow's unicorn status highlights yet another tech success story of 2021, hot on the heels of the UK reaching 100 tech unicorns. Marshmallow – having previously joined Tech Nation's Future Fifty programme – is an excellent example of what can be achieved when given the right tools and networks to thrive, but we must continue to level the playing field for excellent Black founders to scale to their fullest potential. The UK's tech sector is going from strength to strength, with innovative entrepreneurs such as Oliver and Alexander Kent-Braham cementing our place on the world stage."


[ad_2]

Source link