[ad_1]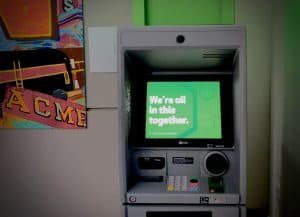 Ecommpay, an established payments service provider and card acquirer, recently shared updated data in its whitepaper, "Beyond the pandemic: The outlook for Open Banking."
Important findings highlighted in the whitepaper reveal that nearly half (48%) of consumers responding to a survey said they are a bit confused about Open Banking and its potential use-cases, and around 10% of business owners or entrepreneurs say they just don't understand how Open Banking would help their companies.
Although the survey determined that about 14% of UK-based consumers fully understand how the financial data-sharing methods works, Ecommpay points out that the survey findings generally indicate that there's a considerable a lack of understanding of the term "Open Banking."
As we get closer to the upcoming UK Open Banking deadline (on September 14, 2021), Ecommpay notes that the country needs to enhance its Open Banking expertise/knowledge if it wants to meaningfully retain its dominant position as a key player in Fintech.
The report further notes that other countries like Canada and the US are both passing their own respective Open Banking laws or initiatives, and this data aims to highlight certain consumer perceptions of Open Banking and the opportunity for UK firms to leverage this payments tech to expand operations.
The survey further reveals that there are cetain age disparities. For instance, 24% of 25-to-34-year-olds noted that they fully understand Open Banking, which is significantly more than the 7% of over-55s who claim they understood what it means. Another 40% of over-55s revealed that they've got not clue as to what Open Banking is all about.
Merely 36% of business owners in the country noted that their firm has chosen to adopt Open Banking prior to 2021. Meanwhile, another 32% stated that although they've not incorporated Open Banking at this time, they're eager to do so in the future.
The paper reportedly includes the important results or findings of two different surveys, one of 1,002 UK consumers, and the other of 500 business owners in the country. Surveys had been carried out with assistance from Censuswide, and the research was fully completed in March of this year.
Paul Marcantonio, Executive Director UK and Western Europe at ECOMMPAY, stated:
"Technological innovation and social change is taking place at breakneck speed, and it can be hard for businesses and consumers to keep up. The lack of understanding and slow implementation of Open Banking products shows the need for further education, and that's what we've provided in this whitepaper. This will ensure that businesses and consumers of all types will be able to take full advantage of Open Banking's benefits."
The paper also offers key insights about the changing preferences of consumers as it may relate to their checkout or shopping experiences.
About 71% of customers said they'd be 'very' or 'somewhat' ready to abandon their purchases in case their preferred checkout or payment method was not being offered. Around one in five or 20%  customers stated that the payment process is 'very' important in the overall brand perception and experience, and another 50% noted that it may be somewhat important.


[ad_2]

Source link