[ad_1]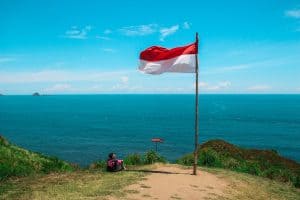 Kadence International Indonesia has shared the findings of a new research study, titled Digital Payments and Financial Services Usage and Behavior in Indonesia.
The extensive report is reportedly based on an online survey of 1,000 respondents carried out in July of this year in large cities across Indonesia, including Greater Jakarta, Bandung, Surabaya, Makassar, Medan, and Palembang.
The Kadence report looked at the different consumer behavior patterns of various users on 14 major online payment platforms, which are led by OVO, and closely followed by other virtual payments companies GoPay, ShopeePay, and DANA.
The survey report reveals that during the past three months, around 44% of the respondents had used these platforms to conduct virtual payments at least 4 times per week. Respondents claim they performed 5 different types of online or digital transactions (via telephone credit, food order, online shopping, bills payment and transportation), and they made several offline transactions (at 1-2 merchants weekly).
These survey findings are indicative of the consumer behavior changes in Indonesia. Many more people are engaging with all-digital platforms, especially after the Coronavirus outbreak.
Consumers now prefer to use online platforms to prevent the further spread of the COVID virus which now has many different variations (like the Delta Variant among others).
The Indonesian reserve bank reports that digital money transactions surged from about IDR 145 trillion (appr. $70 million) back in 2019 to IDR 205 trillion (appr. $143.5 million) last year. Indonesia is the fourth most-populous nation in the world and the biggest economy in Southeast Asia.
Sebastian, Kadence Quantitative Director, stated:
"It is apparent that digital payment has accelerated in Indonesia in line with the growing digital economy, and that consumers in major urban cities are becoming increasingly digital-savvy."
Brand awareness was quite high for OVO with more than 95% of the survey respondents stating that they're familiar with OVO, followed closely at 95% for GoPay, 93% for DANA and 81% for ShopeePay.
Active usage was the greatest for OVO with just over 70% with GoPay coming in second at around 64%. But ShopeePay surpassed DANA in terms of total active users, with 57% of them saying that they'd used ShopeePay compared to just 46% for DANA.


[ad_2]

Source link