[ad_1]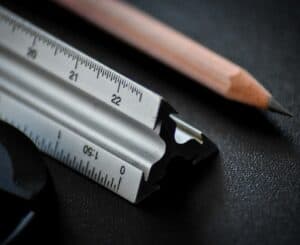 The Pensions Dashboards Program (PDP) has reportedly appointed Capgemini to provide its central technical architecture, ending the initiative's first phase.
As reported by Pensions Age, the selection of Capgemini was made after an extensive engagement period, with the pensions industry and suppliers, which PDP said had contributed to the development of the technical guidelines and included various market engagement exercises and webinars that explained different aspects of the digital architecture.
After the completion of the 5-month tender process, PDP noted that the company's bid was successful because of its quality and the value for money, and also the credibility and expertise of the parties to fulfill the contract.
The appointment has been confirmed after the end of the initial phase that PDP had specified in its timeline, with the next stages set to focus on the development of software and testing the ecosystem with assistance from various organizations.
Richard James, Money and Pensions Service (Maps) PDP Program Director, stated:
"I'm delighted to partner with Capgemini and Origo, who really impressed us with the quality of their bid; and whose deep pensions industry expertise coupled with extensive experience of delivering major programmes makes them superb partners for the program. PDP now formally moves into its delivery phase, and I am looking forward to working with our new supplier, and across the industry, to make a success of pensions dashboards, and enable individuals to take control of their retirement planning."
Guy Opperman, Pensions Minister, remarked:
"This is a crucial milestone for the dashboards program, taking things to the next phase, where the concept starts to become a reality. We've already put in place the primary legislation needed to pave the way for pensions dashboards. Now the program, in partnership with Capgemini and Origo, can start to implement the technical elements, bringing the delivery of the first functioning dashboards even closer."
Guy added:
"I have previously urged pension schemes to get their data ready for dashboards. My message remains – schemes should be improving their data quality as part of their preparations for participating. The clock is ticking and this achievement is yet another reminder that schemes must be getting ready to connect."
Capgemini UK MD Paul Margetts noted that his company is quite pleased to have been seelcted as the initiative's digital tech partner. Paul added that he's now "looking forward to working with PDP to support them in delivering a seamless service that will allow UK pension holders the control and visibility to take action and plan for the future."


[ad_2]

Source link