[ad_1]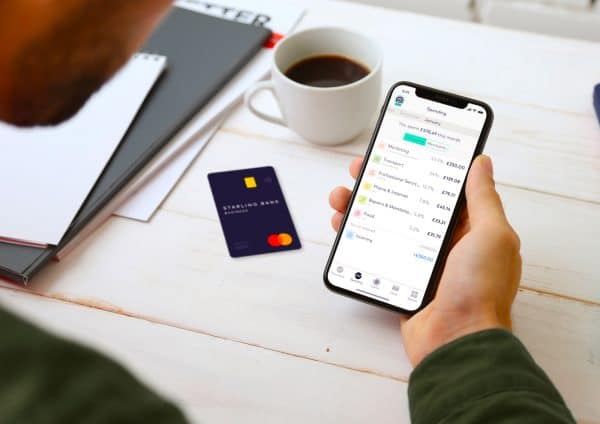 UK-based digital bank Starling notes that as the summer months are ending, they've shared some of their recent highlights. Starling now has over 2.4 million open accounts, which reportedly include more than 400,000 business accounts.
As mentioned in a blog post by Starling, dated September 1, 2021:
"Our deposits are almost £4 billion for business account holders and a typical Starling business customer, in credit, has an average balance of more than £13,000. For personal and joint accounts, the average balance is more than £2000 and the total deposit value is more than £2.8 billion."
Since May 2021, Starling has made the following announcements:
Lending under the government-backed Recovery Loan Scheme (RLS)
Additional features for Starling's Kite card for kids, including app login
Dark mode for iOS
A refresh of the Spaces feature
New card details screen for iOS
Additional fraud prevention measures
Partnerships with several British events and venues, including the Pub in the Park festival, Brighton Pier and Kew Gardens
A partnership with Instavolt, an electric vehicle charging network, that boosts our commitment to sustainability
The launch of a new image library "as part of our #MakeMoneyEqual campaign"
Our latest annual report and accounts, "showing a 600% rise in revenue for the period December 2019 to March 2021"
The £50 million "acquisition of specialist buy-to-let lender Fleet Mortgages – our first acquisition."
Awards round-up (to see the list of awards Starling has received, check here.)
Starling further revealed that as part of their #MakeMoneyEqual campaign, they have created a new image library to "better represent women and money." The company pointed out that "too often, women are pictured with pennies and piggy banks, while men are shown with notes."
They added that they intend to "call out these inequalities and help publications improve their images of women and money, which they can do using our free image library."
The Fintech firm also noted that Starling offers government-backed loans of £25,001 to £250,000 via the Recovery Loan Scheme (RLS). Each application is "reviewed and priced individually and you don't have to be a Starling business customer to apply," the company confirmed.
The scheme follows on from the Bounce Back Loan Scheme (BBLS) and Coronavirus Business Interruption Loan Scheme (CBILS), both of which "came to an end in April 2021," Starling noted while adding that you may "apply for RLS even if you've applied for or received a loan through BBLS or CBILS."
While commenting on additional Starling Kite features, the Fintech company noted:
"Kite is a debit card for children aged 6-16, set up from a parent or guardian's personal or joint Starling account. Children with Kite cards can now login to their own version of the Starling app, which means that they can check their balance and receive real-time spending notifications to their iPad or smartphone."
As reported, Starling's most recent annual report, "covering the 16 months to the end of 31 March 2021, showed that revenue rose by nearly 600% to £97.6 million, from £14 million for the previous period, ending 30 November 2019." Loss after tax "more than halved to £23.3 million from £52.1 million," the Fintech firm noted.
They added:
"Results from Starling's latest trading update, covering the three months to the end of June, show that revenue reached £42.8 million in the period, putting our annualised revenue run rate at more than £170 million."


[ad_2]

Source link