[ad_1]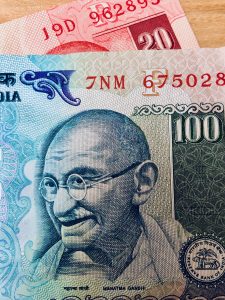 Neobank Fi announced this week it is one of the first fintech companies to adopt the Reserve Bank of India's (RBI) Account Aggregator (AA) framework. 
According to the regulations, companies must first obtain an RBI certificate of registration before operating as an account aggregator. Every company seeking registration as an account aggregator shall have a net owned fund of at least ₹ two crore, or more if the RBI demands it. Those already governed by other financial sector regulators and who are only aggregating accounts relating to that particular sector are excluded.
The applicant's maximum allowable leverage ratio is seven. Approval is initially granted for a one-year period but it can be revoked if it ceases to conduct business in India, fails to maintain accounts, does not publish and disclose its financial position in accordance with the requirements of any law or any direction or order issued by the RBI or submit its books upon request
Account aggregators cannot support customer transactions and must ensure they are capturing the proper customer identification. No information related to customer financial assets shall be kept by the aggregator. Aggregators must also develop a citizen charter that describes how customer rights are protected while also having thorough data security protocols in place. Audits must take place at least once every two years.
Aggregators must have a board-approved policy to address customer complaints.
Fi said it is optimistic about the myriad of use cases for account aggregation. They described the integration of their app with the AA network as an organic fit as it "meshes with the purpose of Fi as an interactive, personalized and transparent, smarter banking experience". 
"The core ideal of the product is to provide greater visibility for the user into their finances to empower them to make more informed decisions," Fi said in a statement. "Ask.Fi is a first of its kind financial assistant by Fi which works intuitively for questions related to user finances and their money."
The app can quickly answer questions like total amount spent on shopping. A connection feature allows users to link data from all accounts in order to generate a more comprehensive financial picture.
"We have been extremely bullish on the power and potential of the AA ecosystem as it opens a wide variety of use cases and advantages for the users," Fi co-founder Sumit Gwalani said. "We collaborated with the AA from the very early stages, right from a conceptual level and have developed features into our application to add value for the end-user. 
"We know that users have multiple bank accounts, so when they leverage a feature like Ask.Fi, and ask for example how much they've spent, or how much they've saved, Fi can now give them an answer that scans all their accounts, in milliseconds. This is a big step towards a connected financial ecosystem, and will be very significant in Fi's journey to help working millennials get better with their money."
The Fi interface includes graphs and charts providing a view of the transactions and the bank statements provide a story on where the users can understand spends by merchant, date and other criteria. 
Fi launched its app waitlist for early access in April. Users who signed up on the waitlist got access to an instant, zero balance savings account and a debit card issued in partnership with Federal Bank.


[ad_2]

Source link