[ad_1]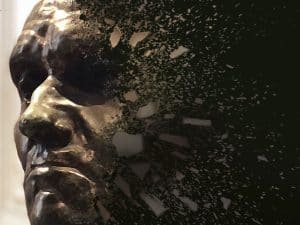 The team at IHS Markit reveals that they've teamed up with Fintech Studios to offer market intelligence, research and analytics as part of thinkFolio, their multi-asset investment management solution.
Fintech Studios' Apollo.ai makes use of an artificial intelligence engine to curate content that may be appropriate or relevant to their users' investment interest.
The intelligence app has reportedly been integrated into thinkFolio, offering improved, real-time decision support and discovery features to portfolio managers, traders and other cross-functional users. Information is provided contextually along with users' investment exposure data and active orders. This allows users to effectively manage their portfolios and access updated company and industry news and market data via the same platform and through a single workbench.
Fintech Studios gathers information from public and premium sources, such as news, research, social media, blogs, regulatory, corporate and industry platforms. Information is then indexed, tagged and translated from 42 different languages in order to enhance discovery, analysis, research and idea generation.
The integration with thinkFolio makes use of deep-linking across modular screens to support clients with viewing relevant news updates and financial data that's related to a particular issuer,  industry or asset class.
Users are also able to create customized personal channels that can curate content according to their preferences and investment interest.
Integration with Fintech Studios is a part of thinkFolio's strategy of interoperability, which offers customers the option of accessing an ecosystem of third-party solutions. The suite of integrations aims to support customers during the full investment lifecycle, from the portfolio construction phase and pre-trade risk analytics to post-trade operations and performance attribution.
Brett Schechterman, MD and Global Head of thinkFolio at IHS Markit, stated:
"The partnership with FinTech Studios brings interoperable, actionable news and market intelligence to thinkFolio clients exactly when and where they need it. This integration, when accompanied with clients' proprietary research, will augment thinkFolio's decision support suite with curated, contextual, real-time insights from a leading-edge information search engine and will help to drive further user productivity and efficiency."
Jim Tousignant, CEO at FinTech Studios, remarked:
"Sound investment management is driven by informed decision-making and idea generation. With this integration, we can bring our acclaimed AI-based information and intelligence solution to thinkFolio clients worldwide and ensure that front-office users can access the real-time news and financials that are directly relevant to their investment universe of interest and augment their in-house research and decision support content."


[ad_2]

Source link