[ad_1]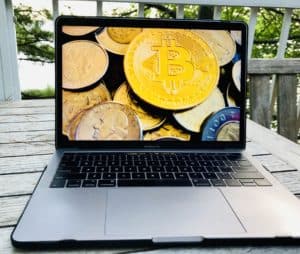 Cabital, a crypto exchange, wallet, and yield platform, has raised $4 million in seed funding according to a note from the company.
Investors include SIG, Dragonfly, and GSR. The post-money valuation was pegged at $40 million. Cabital reports that it previously raised $3 million in an angel round.
Cabital says it is registered in the Republic of Lithuania as a crypto exchange operator and a cryptocurrency depository wallet operator and has entities incorporated in the British Virgin Islands, Singapore, Malaysia, and mainland China. Cabital claims that it carries out its activities in accordance with European AML/CTF principles.
The company's main product is Cabital Earn, a crypto wealth management platform that is said to enable customers to acquire higher returns on their investments in cryptocurrencies of up to 12% APY. Customers can subscribe to flexible and fixed-term savings plans in USDT, BTC, and ETH. Cabital says it does not issue any native tokens and so customers avoid hidden fees associated with staking platform tokens.
Cabital incorporates Fireblocks, a secure wallet solution, that safeguards over $1 trillion in assets.
Cabital adds that it will incorporate SEPA to its list of payment methods, allowing customers to move between euros and crypto by the end of Q3. EU individuals are expected to be able to on-ramp from Euros to digital assets and vice-versa.
Raymond Hsu, co-founder and Chief Executive Officer, said that his company had crossed an important milestone in building an alternative and secure financial services firm:
"Our purpose is to simplify investing in the crypto world for everyday investors, with a product that's simple, secure, and sensible. Regardless of whether you're a new or an experienced investor, we help you get more out of your digital assets to get you closer to your life goals sooner. Cabital's successful seed round is a testament that we are in the right business, with the right product and the right strategy, and we will continue to deliver on our promise of helping more people across the world reach their financial goals."
Lu Guo from investor SIG said they decided to invest due to the massive surge in crypto investment:
"As cryptocurrency is now coming into the mainstream, Cabital is proposing new investment opportunities for crypto-wealth management products, which will meet regulatory compliance standards while maintaining strong leadership in this growing market that's increasingly globalized."


[ad_2]

Source link