[ad_1]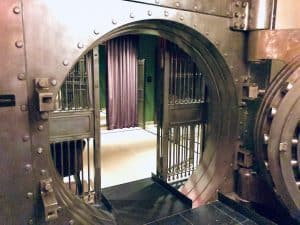 The Financial Data Exchange (FDX) reveals that 22 million consumer accounts are currently using its FDX API for open finance data sharing.
Since FDX's previous report in April of this year, more than 1 million additional consumer accounts per month have transitioned to the FDX API, which is an increase of 6 million consumer accounts presently using the FDX API. FDX also mentioned that API calls have increased to almost 2 billion every month which is indicative of the steady expansion of data usage in the FDX API.
Don Cardinal, MD at FDX, stated:
"Our growth is a testament to the power of market-led standards. The financial services ecosystem is seeing growing consumer demand for fintech apps that use a consumer's own data to power financial management services, payments, credit decisioning and more, so it is fitting that the industry has come together to define and implement a common, interoperable and royalty-free API standard to meet this demand through FDX."
This recent announcement comes from FDX's Summer 2021 FDX API Implementation Metrics survey which bring together reporting from FDX's nearly 200 members. The FDX API is free to view and use, however, the survey doesn't include non-FDX member data.
Cardinal also noted:
"Whether it is Bluetooth, USB, EMV-Chip cards or an open finance API, the industry is always best positioned to define technical standards, or the means and methods, to deliver products and services to consumers in the most efficient manner possible."
FDX is now expected to issue its fall product release later in 2021, which should include version 5.0 of the FDX API and the updated user experience guidance and other standards updates. The FDX API defines more than 620 unique financial data elements which allows consumers to use and share different types of financial data in order improve their financial wellbeing. FDX has an international membership and mainly conducts operations in the US and Canada.
Cardinal also shared:
"With the increasing likelihood that Canada and the US will soon issue regulations related to open banking and open finance, the growth of FDX API implementations shows that the market is already working together to provide a secure and consumer-centric API and a non-profit venue where the industry can continue to collaborate to adapt data sharing standards based on regulatory requirements, new technology and market innovations."
FDX consists of 197 financial industry members and stakeholders and the FDX board reportedly includes Bank of America, Citi, Capital One, Envestnet | Yodlee, Experian, Fannie Mae, Fidelity, Finicity, FS-ISAC, Interac, Intuit, JPMorgan Chase, MX, Plaid, PNC, Quicken Loans, Royal Bank of Canada, Schwab, SIFMA, TD Bank, The Clearing House, Truist, USAA, US Bank, Wells Fargo, Xero, and a rotating observer-level seat for consumer advocacy groups.
As mentioned in a release, Financial Data Exchange, LLC (FDX) is a non-profit organization conducting operations in the US and Canada that is focused on unifying the financial industry around a "common, interoperable, royalty-free standard for secure and convenient consumer and business access to their financial data."
FDX "empowers users through its commitment to the development, growth, and industry-wide adoption of the FDX API, according to the principles of control, access, transparency, traceability, and security."
Membership is "open to financial institutions, fintech companies, financial data aggregators, consumer advocacy groups, payment networks and other industry stakeholders." FDX is "an independent subsidiary of FS-ISAC."


[ad_2]

Source link