[ad_1]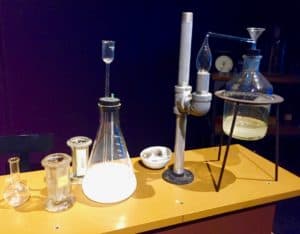 Kava Labs, an open-source and non-custodial developer of financial products and services for decentralized finance (DeFi), reveals that it has launched its latest platform project, Kava Swap.
As mentioned in a release, Kava Swap is a cross-chain Autonomous Market Making (AMM) protocol specifically developed to offer an efficient and secure way to swap "natively between the world's largest assets."
As stated in the announcement:
"The new protocol is built on the Kava Platform and is backed by low fees, high efficiency, and the ability to generate strong returns for liquidity providers. Kava Swap gives both retail and institutional users access to the over $1 billion of on-chain liquidity on the Kava ecosystem to efficiently trade assets, extend earning opportunities and maximize yields."
The new product comes "as part of the Kava Mainnet 8 upgrade and has successfully completed a full security audit with CertiK," the update from Kava Labs revealed.
"From our inception four years ago, Kava Labs' mission has been to build a portfolio of decentralized products and services that allow users to gain access to all of the benefits of DeFi, but without the risks present in the current marketplace," according to Scott Stuart, Co-Founder and Head of Products at Kava Labs.
Stuart added that as they continue to expand their ecosystem, Kava aims to to keep "delivering on the promise of constructing an open and scalable institutional-grade platform that provides the same level of efficiency, security and ease of use as main street financial products."
Kava Swap is the third protocol developed on the Kava Platform and is an open and permissionless application "accessible by anyone, anytime, anywhere in the world."
It joins Kava Mint, which allows users to "take out USDX stablecoin loans using their assets as collateral," and Kava Lend, which allows users to "earn rewards by supplying and borrowing assets from money markets."
As noted in the announcement, all three protocols come with interoperable cross-chain tooling, secure price feeds and "institutional-grade" safety and reliability. The Platform's update to Kava Mainnet 8 will "strengthen token holder participation and governance across all applications on the Kava Platform by activating voting on the HARD and SWP tokens."
This gives token investors "direct access to governance over the Kava Platform and the Mint Protocol through the KAVA token, the Kava Lend Protocol through the HARD token and the Kava Swap Protocol with the SWP token," the announcement explained.
Stuart remarked:
"Kava has been focused on developing the safest way for users to grow their cryptocurrency portfolios. We believe that accessing the wealth creating opportunities inside of DeFi does not need to mean increased exposure to risks. Our guiding product principle is to develop an institutional-grade DeFi ecosystem that unlocks the massive growth opportunities available in the crypto marketplace in a de-risked model that helps to evolve our marketplace into the mainstream."


[ad_2]

Source link