[ad_1]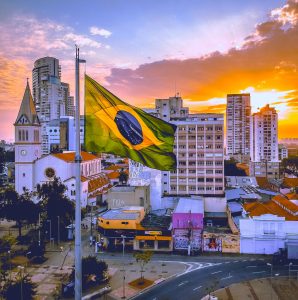 This week's launch of Open Banking Excellence's presence in Brazil could play a key role in the country's emergence as an open banking stalwart, two executives from instant payments infrastructure provider Volt believe.
CEO Tom Greenwood said Banco Central do Brazil has gone farther than its European counterparts by devising a framework that both envisions open banking and provides a roadmap for its implementation.
"The four-phased approach will transform data sharing between banks (phase one), before addressing consumer privacy rights (phase two), the ability to initiate transactions (phase three), and finally the application of this to other verticals within financial services, such as credit, insurance and investments (phase four)," Greenwood explained. "This will enable unseen levels of interoperability and innovation. We expect to see a multitude of additional services around authentication and automation. Payments will incorporate different scores of buy now pay later options and treasury management will be done in ways that leads to new investments strategies, and so on. The possibilities are vast and it's a model that we expect other regulators around the world to follow."
Banco Central do Brazil's approach will produce a more advanced infrastructure than Europe's, he believes.|
Volt's founding director of LATAM Andre Faria cautioned that the implementation of open banking will still likely have its hiccups, based on Europe's experience. In fact, some blips have already occurred.
"Certainly, the BCB's second and third phases have both experienced delays so far, with the latter recently moved from Aug. 30 to Oct. 29," Faria noted. "Discussions around cost allocation to subsidize the tech infrastructure needed are still to be had, and the immediate impact of the second (and arguably most important) wave has not yet been felt in the weeks following its official launch in August."
Official launch dates tend to give the impression of a clean shift rather than the gradual process that usually happens, Faria explained. Still, he credited the BCB for its pace of adoption and said the landscape is more primed than Europe was.
"A concentration within the five big traditional banks supported by a group of well-funded digital players such as Nubank is creating a diverse but condensed environment in Brazil, in comparison to Europe's complex network of spaghetti infrastructure supporting, say, six thousand banks," Faria said. "Perhaps most importantly, consumer demand for more accessible and flexible financial products in Brazil cannot be overstated. That's why I'm betting we will see Brazil move twice as fast as its precursors and quickly take the global lead in the race towards Open Finance."


[ad_2]

Source link