[ad_1]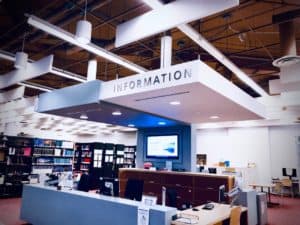 Banking credit information provider CRIF reveals that it has entered an international commercial partnership with Regtech firm Know Your Customer – which is supported by a strategic investment into the company.
An international firm headquartered in Bologna, Italy, CRIF focuses on offering credit bureau and business information, along with enhanced digital solutions for business development and Open Banking.
Know Your Customer is a leading Regtech firm with head offices in Hong Kong and also maintains a presence in Singapore, China, Ireland, and the United Kingdom. It offers advanced digital solutions for handling corporate KYC and customer onboarding automation to financial institutions globally.
The strategic partnership will support Know Your Customer by leveraging CRIF's vast customer network across 40 different countries and 10,500 financial institutions in order to promote growth in new and existing markets.
The investment secured should enable Know Your Customer to widen its product scope to target untapped market segments and further extend the development of AI and automation components within its platform.
Under this new agreement, CRIF will be focused on expanding its KYC data offering to include Know Your Customer's Cloud-enabled platform to power digitization of corporate onboarding for the financial services sector.
The collaboration between the companies will be focusing on supporting innovative processes for banking institutions and Fintech firms that are undergoing digital transformation of their business environment.
The partnership will also offer an improved customer experience to individuals and businesses globally by leveraging an extensive and updated data set, which should make access to credit a lot easier.
The deal has been announced after considerable business growth for Know Your Customer during the last 18 months. The firm's client base currently spans 11 sectors and 18 jurisdictions, including Tier 1 banks, major corporate service providers, established credit card issuers, leading Fintechs and Asian and European banking challengers.
Claus Christensen, CEO & Co-Founder of Know Your Customer, stated:
"This new partnership and investment represent a tremendous achievement as well as an essential foundation for the next phase in Know Your Customer's global expansion. The entire team at Know Your Customer is looking forward to collaborating closely with CRIF to expand the reach and further advance the capabilities of our cutting-edge corporate KYC solution."
Carlo Gherardi, CRIF CEO, remarked:
"Know Your Customer's technology represents a strategically important addition to our product portfolio, strengthening our position as centre of excellence for corporate KYC solutions in Asia and at global level."
Following the strategic investment, Paola Galassi, Executive Director of B2B Services at CRIF, will be joining the Board of Directors at Know Your Customer.
Zelig served as the strategic and financial advisor to Know Your Customer on the investment provided by CRIF.


[ad_2]

Source link