[ad_1]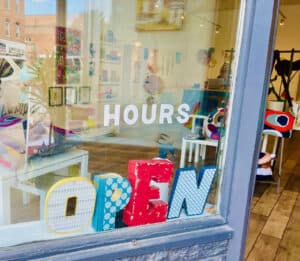 Monit, a mobile financial platform for small businesses, states that it plans to improve the connections between banking platforms and their small business clients. The company has announced several new senior management appointments across the organization.
Rian Stockbower is now the firm's first CTO; Max Koenig will be working as the firm's Head of Business Development; Ian Spector has been appointed as the Director of Customer Experience, and Rusty Hall joins as Product Manager.
Steve Dow, CEO of Monit, stated:
"With these new appointments we are better aligned to serve our growing roster of bank customers, helping them deepen their relationships with small businesses by providing insights to make better financial decisions. All our new team members bring specialized skill sets in technology, banking, small business, and innovation to the company. We are excited to expand the company with talent that's uniquely positioned to execute on our mission."
As Monit's first CTO, Stockbower brings extensive technical and banking experience to the firm. He will be tasked with building out the in-house technology division, enhancing the delivery model, and managing integrations with Monit's banking clients.
Before joining Monit, Stockbower had been responsible for the idea, design, implementation, and team building at First Republic Bank's internal banking platform. He was also tasked with managing the engineering team at CareStack, a dental practice management firm with around 100 engineers, and he also assisted with developing software solutions at Vistaprint for their manufacturing operating system.
Experienced in the areas of innovation, startups, and Fintech, Max Koenig will be focused on improving engagements with banking clients. Previously, Koenig had been a part of the founding team for Plug and Play Fintech, which assists corporations with their innovation strategies. In his role as Head of Business Development, Koenig will take care of relationships with industry participants, banking trade groups, and influencers.
With over 10 years of experience working closely with startups and major brands, Ian Spector is now expected to serve in a key role as Director of Customer Experience in executing methods to improve Monit's understanding of banking and business owner requirements. He will also assist with furthering the company's bank and business-facing capabilities and features.
Rusty Hall brings 10+ years of industry experience working in the banking and finance sectors. As a product manager, Hall will be responsible for spearheading feature development on the bank side of the platform. This should help bank clients strengthen existing relationships with company owners, and serve business owners in a more efficient manner.
As a product manager for iKizmet, Hall furthered the organization's product concept and was tasked with product improvement, development, and delivery across the infrastructure.
Monit began offering services last year.


[ad_2]

Source link