[ad_1]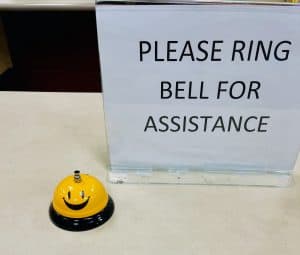 Backbase, an engagement banking tech provider, reveals that it has teamed up with eToro, a multi-asset investment platform that empowers individuals to "grow their knowledge and wealth," in order to improve eToro's digital onboarding capabilities and back-end compliance infrastructure.
As mentioned in a release:
"The collaboration will see eToro adopting Backbase's Digital Sales solution to deploy a fully digital and seamless account opening experience across its global user base, as well as a new Know Your Customer (KYC) architecture to better support the platform's growth and compliance across the full customer lifecycle."
With clients from over 100 countries, eToro operates in a "highly regulated" global industry which does not have a "unified" approach to rules and regulations.
As eToro tailors its offerings, products and services to the regulatory guidelines and limitations of each of the jurisdictions within which it operates, it needed to work with a tech partner with a "robust" international presence and advanced architecture to "allow the platform to continue to grow exponentially – while providing state-of-the-art security and global compliance support."
Backbase's Digital Sales solution supports these goals by addressing KYC and other compliance requirements for eToro users, in addition to offering back-office support via its Case Manager solution so that eToro users are able "to register and invest on the platform with minimal friction."
Backbase's Digital Sales solution will reportedly be deployed through Microsoft Azure – ensuring that, as eToro grows, its digital architecture will be able "to scale alongside it." Operating in a cloud environment will allow Backbase to quickly launch new product features and updates "to help eToro stay fully compliant with evolving regulatory requirements on an ongoing basis."
Israel Kalush, VP of Engineering at eToro, stated:
"Our mission is to open the global markets so that everyone can trade and invest in a simple and transparent way. Since our founding in 2007, innovation has been in our DNA and we require partners whose technology can scale with us. eToro is growing rapidly – we added over 5m new registered users in 2020 and a further 3.1m in Q1 2021 and we're looking to Backbase to support us as we continue this expansion."
Kalush added:
"Best-in-class KYC provides peace of mind for our users as well as the global compliance standards we need as a regulated broker. Through our collaboration with Backbase, we look forward to bringing our customers a first rate, frictionless onboarding experience that ensures we are fully compliant in an ever-evolving regulatory environment."
Matthijs Eijpe, Regional Vice President EMEA at Backbase, remarked:
"We are thrilled eToro chose us to support their vision of building a scalable, future-proof onboarding architecture. eToro are true fintech pioneers, and their decision to work with us is a testament to Backbase's commitment to – and success in – building innovative technology solutions that support our customers' near- and long-term growth ambitions while still centering the end-user experience."
As noted in the announcement, Backbase aims to transform the "broken" banking system, so financial institutions "don't just interact — they engage — with the people they serve." That's made possible with the Backbase Engagement Banking Platform — "powering all lines of business on a single platform, including Retail, SME & Corporate and Wealth Management."
From digital sales to everyday banking, the platform's entire design "focuses on a seamless and captivating experience for both customers and employees," the release noted.
As mentioned in the release, eToro is a multi-asset investment platform that empowers individuals to increase their knowledge and wealth as part of an international community of successful investors.
Founded in 2007, eToro aims to open up the global markets so that "everyone can trade and invest in a simple and transparent way."
At present, eToro is a global community of 20 million+ registered users who "share their investment strategies; and anyone can follow the approaches of those who have been the most successful." Because of the simplicity of the platform, investors or traders are able to easily purchase, hold and sell assets, "monitor their portfolio in real time, and transact whenever they want."


[ad_2]

Source link