[ad_1]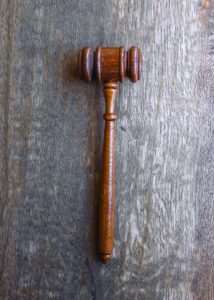 wLITI token, a "wrapped" version of the LITI equity token, has been listed on the Bitcoin.com trading platform.
Liti Capital is a Switzerland-based blockchain private equity fund that raises capital for legal cases for litigation financing. Holders of the token may benefit from returns generated from successful cases.  wLITI is now trading with BTC and USDT pairs. Liti Capital revealed the token had been listed in HitBTC earlier this month.
Last week, Liti Capital announced that it was funding a claim against Binance, which would enable affected individuals to pursue claims, including, if necessary, in arbitration, for compensation in relation to the exchange failing on 19 May 2021. Liti alleges that the failure resulted in the trading accounts of at least 700 and potentially thousands of individuals being effectively untradeable for hours, causing traders to suffer losses that could exceed one hundred million dollars.
Jonas Rey, CEO of Liti Capital, said that listing on the exchange is an excellent opportunity for them.
"We have full confidence that once the public discovers just how valuable the litigation assets we are able to purchase on behalf of LITI investors are and how powerful blockchain-backed private equity trading can be, that wLITI will become a very popular token indeed."
Danish Chaudhry, CEO of Bitcoin.com Exchange, said that Liti Capital team are providing an equity token which is the first of its kind, focused around private equity investment opportunities for basically anyone.
wLITI is an ERC-20 token that is the wrapped version of the LITI equity token. Launched on June 29, 2021, the company explains that the wLITI token is suitable for trading on exchanges whereas the LITI token is only available through liticapital.com – after investors meet KYC requirements. LITI converts to wLITI at a 1:5000 ratio.
The company states that LITI is a digital share of Liti Capital that has voting rights, pays dividends, and is protected under Swiss law.
Litigation finance is the practice of having investors cover the cost of a lawsuit or arbitration in exchange for a portion of the profit. Once Liti Capital purchases a portion of ownership of a case, it provides capital that can be used for legal fees, case management, expert witnesses, etc. The portion owned by Liti Capital becomes a "litigation asset" that backs the LITI token.
Liti Capital aims to make this asset class accessible for anyone with as little as $50. Dividends may be distributed to LITI token holders upon the success of the plaintiff.
Have a crowdfunding offering you'd like to share? Submit an offering for consideration using our Submit a Tip form and we may share it on our site!


[ad_2]

Source link