[ad_1]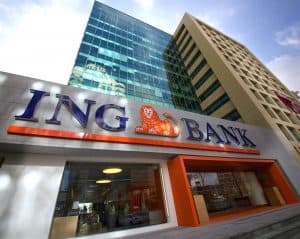 Financial giant ING (AMS: INGA), a Dutch multinational banking and financial services corporation headquartered in Amsterdam, reveals that it has hired Marnix van Stiphout as its Chief Operations Officer and Chief Transformation Officer (COO/CTO) and member of the Management Board Banking.
Marnix will be taking up these roles beginning September 1, 2021. He'll be replacing Roel Louwhoff, who stepped down from the Management Board Banking on August 1, 2021.
Marnix van Stiphout has extensive banking experience with expertise in operations and transformation programs across Wholesale and Retail Banking. He's also worked in roles that focused on orchestrating, streamlining and enhancing international and domestic processes, including Know Your Customer (KYC) checks.
Marnix, who is of Dutch origin, had joined ING back in 1998. He had started off in Global Equity Markets Sales and Research at the London offices and in 2008 became the Global Head of Value Chain Management for ING Financial Markets.
In 2014, Marnix began serving as COO of ING Wholesale Banking, where he was tasked with handling everyday operations as well as global transformation efforts. This reportedly included simplifying the organization and applying appropriate tech in the implementation of a cross-border customer experience. Since October of last year, Marnix has been serving as COO of Retail Banking.
Marnix possesses a degree in Financial Economics from the Vrije Universiteit Amsterdam and a degree in Economics from the London Metropolitan University.
His recent appointment has reportedly been approved by the European Central Bank. As of  September 1, 2021, the composition of ING's Management Board Banking will be as follows:
Steven van Rijswijk, chief executive officer
Tanate Phutrakul, chief financial officer
Ljiljana Čortan, chief risk officer
Pinar Abay, head of Market Leaders
Andrew Bester, head of Wholesale Banking
Aris Bogdaneris, head of Retail and head of Challenger & Growth Markets
Ron van Kemenade, chief technology officer
Marnix van Stiphout, chief operations officer and chief transformation officer


[ad_2]

Source link