[ad_1]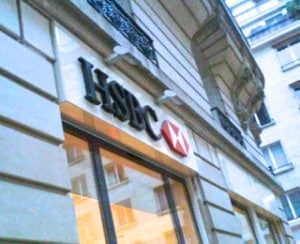 HSBC Malaysia reveals that it has introduced the DuitNow Request feature for corporates so they can improve the collection of recurring payments from their clients.
This secure, real-time payment solution will aim to do away with the requirement for companies to constantly follow up with clients who are not making their payments on time.
The DuitNow Request will reportedly serve as an extension of the existing Payments Network Malaysia's (PayNet) DuitNow ecosystem that enables local businesses with conducting transactions using their Business Registration Number (BRN).
HSBC Malaysia's management noted that this new offering will aim to benefit companies or businesses of any size across different industry segments. It should assist them with transforming and digitizing their collections process by making it more convenient and seamless.
In statements shared with Bernama, the bank's management said that they're one of first banking institutions in Malaysia to provide this type of service for local businesses via a straightforward, 3-step process.
Shayan Hazir, Country Head of Global Liquidity and Cash Management at HSBC Malaysia, stated:
"As a leading international bank that champions digital transformation, we have consistently been supporting our customers by providing them with access to payment and collection services that are innovative, intuitive and powerful to help them navigate through these challenging times. Through our … client-centric solutions, we want to digitize our client's business and help them move towards a cashless and seamless payments and collections model."
Digitalization and digital transformation has accelerated following the COVID-19 outbreak. Fintechs in Malaysia are focused on developing innovative and accessible payment solutions for local consumers and businesses.
As covered in May 2021, digital wallet provider Boost had revealed that it's now a part of the PayNet Real Time Retail Payment Platform (RPP). Boost confirmed that it will be adopting DuitNow QR (beginning on March 26, 2021).
DuitNow QR is the national QR code standard used in Malaysia. It was introduced by the Payments Network Malaysia (PayNet) under Bank Negara Malaysia's (BNM) Interoperable Credit Transfer Framework (ICTF).
The DuitNow QR serves as a standardized and unified QR code that provides a cashless, contactless and seamless way of shopping for digital wallet users including consumers who don't use the Boost platform.
This new benefit or feature is offered to Boost merchants as well, where just a single QR code is required to take cashless/contactless payments from customers of any participating digital wallets in the PayNet ecosystem. This new benefit should also help merchants access a larger mobile-first user base.
Boost users may also take advantage of a larger merchant reach using DuitNow QR to make payments while being able to claim Boost's loyalty rewards.
This latest participation by Boost should help the company expand its offline digital payment offerings. It should also help users transact safely in a post-COVID environment.


[ad_2]

Source link