[ad_1]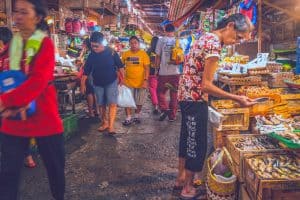 Philippines-based Tonik, a virtual banking platform that was recently awarded an operational license by the Bangko Sentral ng Pilipinas (BSP), has introduced a physical debit cards for its customers.
Tonik bank clients are now able to order physical debit cards via an easy-to-use app, and may use these payment cards at any ATM location or merchant that's currently a part of Mastercard's international network.
The numberless card from Tonik gives its users the option to easily manage limits of physical debit cards and also freeze/unfreeze the card for transactions within the app.
Tonik's management noted that the payments card is protected by 3-D Secure and advanced antifraud, which is reportedly powered by Mastercard's security suite.
The neobanking platform made its commercial debut in the Philippines in March 2020, and confirmed that it had acquired more than PHP 1 billion (appr. $20 million) in retail deposits in just 1 month. Tonik is being supervised by the BSP and deposits are insured by the Philippine Deposit Insurance Corporation (PDIC).
Greg Krasnov, CEO and Founder of Tonik CRIF, stated:
"Our physical debit cards are specifically designed to offer a highly secure payment experience. We hope this will help the Philippines continue on its rapid path of transition towards a cashless society and will help drive higher financial inclusion in the country."
As reported in June 2021, Tonik had managed to acquire a digital banking license from the BSP, the nation's central bank. Before receiving this license, Tonik had been offering services under a rural banking license (since 2019).
BSP has issued a framework on the establishment of digital banks in the Philippines. The new rules should help with clearing the way for Tonik to expand its operations and to also apply for a formal virtual banking permit.
State-managed Overseas Filipino Bank (OFBank), which is a wholly-owned subsidiary of the LANDBANK, was the first all-digital banking platform to receive a license in March 2021 from the BSP.
Recently, Tonik also acquired $17 million in capital as part of its Pre-Series B round that was backed by Sequoia Capital. The neobank's Cloud-based solution is powered by Mastercard, Amazon Web Services (AWS), and Finastra.


[ad_2]

Source link