[ad_1]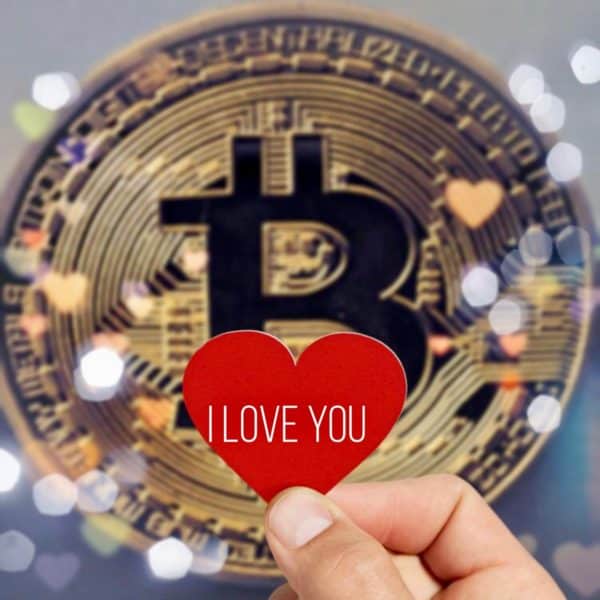 Connie Gallippi, Founder and Executive Director at BitGive, a non-profit organization that aims to bridge the gap between practical philanthropic solutions for nonprofit and humanitarian work globally made possible through emerging blockchain technology, recently shared some noteworthy updates with Crowdfund Insider.
Established in 2013, BitGive is reportedly the first Bitcoin (BTC) and blockchain technology-focused nonprofits 501(c)(3) in existence.
Gallippi has more than 20 years of experience working with environmental and nonprofit organizations. She says that she quickly understood and realized the potential impact blockchain or distributed ledger technology (DLT) would have on many of the pain points nonprofit organizations suffered.
These included a need for micropayment options, precise tracking of donor funds from beginning to end, anonymous donor privacy, removal of misuse of donor funds, among other value-adds.
During our conversation, Gallipi talked about what her organization has been working on this year. She also explained how BitGive leverages the Bitcoin and RSK Network to provide services to individuals and organizations globally.
Our conversation with Connie Gallipi is shared below.
Crowdfund Insider: What has BitGive been focusing on during 2021? And what are your plans for the foreseeable future?
Connie Gallipi: So far in 2021, we've launched three new projects: Innovative Learning, ChildVoice, and most recently Whisper in Uganda, which are all in their fundraising stages. We have also reached project completion with Heifer International, Save the Children, and Wild Tomorrow Fund — all of which received over 100% of their fundraising goals. Our other major focal point continues to be improving the GiveTrack platform, and the early workings of an API for the system.
Looking ahead, we have over 85 NGO projects in the pipeline, and we are soon launching two more of them: SEED Madagascar and Fund Life in the Philippines. In addition, we will be keeping our eye on the developments in El Salvador with the new bitcoin law going into effect next month and further cultivating our relationships with local NGOs and partners there.
Crowdfund Insider: You've mentioned that BitGive is based on Bitcoin and the RSK network is being used as a second-layer solution.
How does this help your organization with handling cryptocurrency transactions and does this make it easier to facilitate donations?
Connie Gallipi: The Bitcoin blockchain is the largest, most accessible, most secure — and truly decentralized  — network, so we wanted to build on that strength and resilience. RSK's technology provides a second layer of solutions that we use for smart contracts, logging BTC price checks, and cataloging all platform activity. We hope to add more functionality with other technologies as well, such as Lightning for last-mile payments.
Crowdfund Insider: What have you learned from your extensive work in the Latin American region?
I've heard a lot about Fintech companies working on Open Finance systems to support the financially underserved population.
Tell us more about your involvement in projects in LatAm.
Connie Gallipi: The use case for bitcoin as a currency and a store of value, as well as the transparency of the blockchain, are highly valued in Latin American countries. In the U.S. and Europe, the focus is on speculation and trading, but in developing countries and economies — especially those with inflation, capital controls, fraud, or political unrest — bitcoin is used to safeguard personal funds and transact globally.
We have hosted projects throughout Latin America and the Caribbean. Countries we have already worked in thus far include Mexico, Argentina, Brazil, Chile, Venezuela, the Bahamas, Haiti, and Jamaica, with more coming in the future.
Crowdfund Insider: What technical improvements have been made to GiveTrack since it launched?
Connie Gallipi: GiveTrack 1.0 launched in 2018 (minimum viable product in 2017). Since then, we have  updated the design and user experience, integrated with Uphold and Wyre for donations in fiat and other cryptocurrencies, and upgraded to BitGo wallets for a robust institutional solution that allows nonprofit campaigns to hold bitcoin donations.
Is GiveTrack doing what it was originally intended to do?
Connie Gallipi: Yes! We intended to build a platform that would allow nonprofits to not only fundraise in cryptocurrency, but more importantly, to leverage Bitcoin and blockchain technology for faster, cheaper, more transparent, and more secure global transfers.
There are so many amazing nonprofits doing critical work to help people and causes globally, and our platform provides a glass door for them to share their work, to engage donors and the public, and to build trust.
We built the platform for the reality of today and the revolutionary future we see. In an ideal situation, bitcoin can be used directly to purchase products and services on the ground, allowing transactions to be tracked all the way from the donor to expenditure in the field.
Often this is not the case; therefore, until the ecosystem and infrastructure is in place to spend bitcoin on the ground, the platform allows the nonprofit to share how much fiat currency they received by converting the bitcoin. In either case, the platform asks the nonprofit to provide receipts and photos to explain the expenses.
Crowdfund Insider: Do you see your organization expanding to serve other areas around the world such as Southeast Asia and maybe other world regions as well in the future?
Connie Gallipi: Absolutely. We already have several projects in Asia, including India and the Philippines, and we have the Fund Life project launching soon in the Philippines. In Asia and beyond, we are open to any registered nonprofit in good standing (and within the U.S. OFAC regulatory compliance).
As we mentioned prior, we have over 85 nonprofits in our pipeline from all over the world. We vet each nonprofit that applies to fundraise on GiveTrack and work with them to develop a successful campaign on our platform.


[ad_2]

Source link